Nature Isle News (NIN) can confirm that staff at the Government Printery are staging protest action over what they say is the continued decision to have a retired staff in the post as "Government Printery."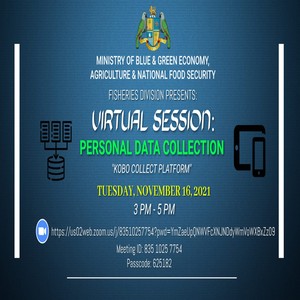 According to reports, Calvin "Senator" Esprit who over a year ago reached the age of retirement but was given a one-year contract as Government Printery that expired on March 23, 2021, is the man at the heart of the problems.
"His contract has come to an end and he is still on the job, we need answers from the powers that be…this is unjust because we have people who are capable of holding that post," an insider with knowledge of the situation told NIN asking us to keep their identity anonymous.
"The staff have decided that they will not work until Esprit is removed, his working relationship with the staff is hostile, antagonistic, confrontational, and unworkable hence something needs to be done urgently," the individual stated.
When NIN visited the Printery to get information about the situation, our staff was met with hostility from Esprit who demanded that we had no business there. The situation is tense and combative.
"The staff of the Printery is not on strike, you have no business there, you were called by some illiterate staff," he said.
His comments did not go down well with the staff who had gathered outside in the loud commotion. They demanded an apology from him but he stood his ground saying that he had said nothing wrong and it was only some illiterate staff who were getting on.
The Dominica Public Service Union (DPSU) is the union representing staff and all efforts by NIN to get a reaction to the situation from its General Secretary Thomas Letang proved futile. His secretary told us that he was at a meeting and could return our call soonest.
We will keep monitoring the situation and give you more information when it becomes available.