With only its first season in the top flight of football in Dominica, this southeastern based team has made an immediate impact and has sent a clear warning that it means business.
Having been conceptualized in June of 2017, the club which boasts of a strong management team has shown that it is deserving of its place in the Dominica Football Association's (DFA) Premier Division League.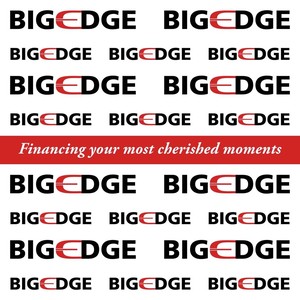 WE United Football Club, which originates from the communities of Castle Bruce, San Sauver, Good Hope, and Petite Soufriere, consists of a perfect blend of young and experienced players ranging from 8-43 years of age.
Club manager and vice-chairperson, Yvette Laurent is one of the many driving forces behind the immediate success of the club, which competed for the first time in the DFA Division One League during the 2018-2019 season and fills both men's and women's teams in the senior leagues as well as age group competitions.
She explains the genesis behind the formation of the club whose work ethics have been admired by many in the football fraternity on the island.
"The Club was formed primarily to nurture and cultivate the skills and talents of its members and to assist them in elevating to the highest level in the sport of football. In addition, we are also committed to ensuring that our members receive mentoring sessions which will aid in their personal growth and development, thereby enabling them to become better members of our Dominican society.
"The Club has, for the past year, experienced rapid growth due to the hard work, discipline, and commitment of our members, management, and executive staff. Rising to premier level football in Dominica is a remarkable achievement for the club and we hold the record for the club which elevated to premier level in the shortest time in the history of football in Dominica," Laurent proudly asserts.
Under the watchful eye of head coach Kenny Jno Charles, before the Premier League came to an abrupt halt, WE United sat in the second position of the 10-club competition with a total of 16 points from 8 games played having tasted victory on five occasions, losing two encounters and one game ended in a deadlock after the final whistle.
The club can easily be considered as a model club for others to emulate. In keeping with its mandate of the Club Licensing initiative to foster and engender social responsibility, WE United has embarked on numerous community outreach programs during its short life span.
"The Club is not just about football. We have a social aspect that includes our annual soccer event dubbed "Soccer Rumble". This event happens every year in August and brings football teams, families and football enthusiasts together at the Castle Bruce Playing Field for an afternoon of fun. The teams compete for prizes.
"The Club, through one of its kind sponsors, J Astaphan & Co. LTD presented 10 food hampers to seven elderly persons and three deserving families in the communities of Petite Soufriere, San Sauveur, Good Hope, Depax, and Castle Bruce. This initiative was done as a way of spreading New Year's cheers to some of the less fortunate in our communities. We also shared Easter joy in the Castle Bruce area by presenting seven food hampers to elderly persons. This was an initiative of executive members and players who donated food items for the said hampers," she said.
According to the team manager, much of the club's early success can be attributed to its work ethics and commitment.
"The club has a very committed and dedicated technical team comprising of three coaches and two assistant coaches. They work tirelessly to ensure that our members receive the training and support which they require to elevate to the highest level in the sport.
"The club members train two times a week from 4:30 pm to 6:30 pm at the Castle Bruce Playing Field. Some of the players also train at the Botanical Gardens from time to time. Our training regime includes both fitness/endurance training and tactical as well as technical sessions," she stated.
The club which is managed by an executive committee and headed by Kurt Christmas also prides itself on having a mentorship program whereby players are assisted in becoming well-integrated and successful members of the Dominica society. The club has had several mentorship sessions to include conflict resolution and team-building essentials.
There is no doubt that WE United has achieved quite a lot to date and based on the current trend, more good things are on the horizon for this club led by prolific goal scorer Michael Gaspar.