He fell in love with the game of football at a very tender age and the display of his skills and talents quickly caught the eyes of many, including coaches at the national and senior levels.
A few years later, he was wearing the national team uniform and made his senior team debut at the age of 16 while still attending the Seventh Day Adventist Secondary School in Portsmouth until the devastating news put an abrupt halt to his promising football career.
Like many of the other boys in the Goodwill area and environs, Karon Kelshire Charles horned his skills under the tutelage of Erickson Christopher, a former Technical Director and senior national team coach attached to the Dominica Football Association.
While he played in mini-football leagues and competitions organized by Jones 'Saka' Polydore, at Lindo Park as a young boy, his first real taste of competitive football was at Newtown.
"My first taste of organized football was in the offseason in an under-13 league at the Newtown Savannah which was organized by the Newtown Juvenile Football Academy. There I played for Zebbians under -13. From there, I moved to the under 15 and under 17 levels where I won my first championship with Zebbians. I won quite a few championships with Zebbians at all levels.
"Following that, I played for the national under 17, under 23 teams, and made my senior team debut against Grenada in the Windward Islands tournament.
Charles, who represented various national teams during the period 1998-2001, received news that would impact negatively on his career as a player.
"At the age of 20, I could not play anymore as I wanted to. I got some dreadful news when I found out that I had an enlarged heart. To be honest, when I found out, I was totally crushed. Actually, I found out in Grenada at the Inter-Schools Games and the doctors told me that I would not be able to play again. I was devastated knowing that I could not play football again.
"When I arrived in Dominica, I went to a few doctors for more opinions. I then stayed away from the game for about three months. After that, I took the chance and started to play small goals with my friends and enjoying myself. However, my condition never left the back of my mind.
"Even though everyone saw me playing, before the game I would be very scared of going on the field thinking that there is a possibility that something may happen to me. But when I got into the game, all the emotions and fears would just vanish and I would continue to play my game freely. But all in all, every game that I played knowing my condition, I was scared. During all this time, I was helping players and studying the game," the former national striker recalled.
Despite being forced to end his playing career, Charles was determined to give back to the game that had given so much to him within a short space of time. Therefore, it was no surprise that he decided to try his hand at football coaching.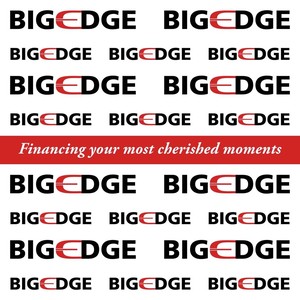 Coach Charles realized immediate success on the sidelines when he coached the St. Joseph based Exodus FC to the DFA Premier Division championship.
"I got my first start when I did my first grassroots course with the DFA. That is where I learned how to coach and how to deal with young players. My first coaching stint was with Exodus. My drive and willingness to understand the game and to understand players helped me navigate the club and lift the championship. It was really amazing. I could not believe it at first. We had some good players that made it easier for me as a coach.
"My stint with Exodus was a really good experience since I was able to broaden my knowledge of the game. Due to some disagreements, I left Exodus, and then I moved to Harlem FC," explained Charles, who was named as the DFA Coach of the Year during his championship run with Exodus.
Working alongside the likes of Don Leogal and Kenrick Emanuel assisted Charles in becoming a better coach and learning the finer details of the game.
"At Harlem, my coaching abilities went to the next level. The teachings received and experiences that I gained will remain with me for a long time. We were able to win the under 20 Division League championship in 2017 and that brought real joy to me.
"Having said that, my greatest joy was working with the young men not just teaching them about playing football but how to become productive members of the society and making their contributions, in the academy, for example," he explained.
On his future plans for football and his coaching career, he had this to say, "Presently, I am following a course of study at the University of the West Indies in Coaching Essentials. This will allow me to broaden my knowledge especially as it relates to my leadership role as a coach. I intend to be a high level certified football coach and this program is just one step closer to that realization. I want to be a good coach so that I can help our football return to the glory days of the past."
Charles, who holds various FIFA and CONCACAF coaching certificates and licenses, has had several stints with national teams at the senior and youth levels, including head coach of the women's national team.
Coach Kieron, as he is referred to by many of his players, is presently recovering from an injury sustained a few months ago and is advising players to take care of their bodies by eating healthy, doing regular checkups and taking doctor's advice seriously.