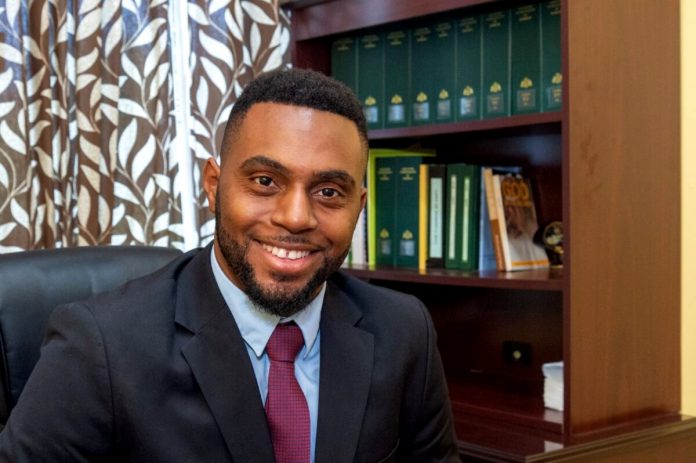 Raised in the community of Mahaut in what he describes as "a close-knit, working class family", Minister Laville said his parents always taught him to "be my best self."
And he said that while he, like every human being, has his personal shortcomings, he never doubted the wisdom of his parents, and has come to realize that "in our short, God-given time on earth it is our obligation as citizens of this world to not only do well but to excel."
"Growing up, I have been involved in community development including – church, sports, youth and philanthropic activities…my involvement in youth groups exposed me to teamwork and leadership very early. I remember asking my now deceased father to teach me how to chair a meeting as a teenager. He even attended the meeting to observe my performance," the Minister said.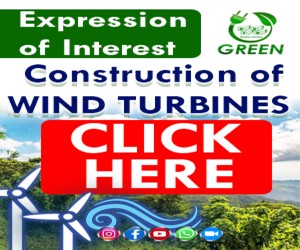 According to him, in his pursuit to becoming his best self – he attended the then Clifton Dupigny Community College (CDCC) where he studied Information Technology. Upon graduation he immediately transitioned to the newly formed Dominica State College (DSC) and graduated again, with an Associate's Degree in Building and Civil Engineering.
He holds a Master of Science Degree in Civil Engineering from the University of North Carolina at Charlotte with specialties in structural and geotechnical engineering. He also has commenced a PhD program there, but then stopped when he started his own family, he is married with children.
"As an engineer I have worked in the public sector and private sector. My journey included stints at the Ministry of Public Works, ACE Engineering, National Authorizing Office for The EDF and as a Technical Consultant in the Office of the Prime Minister. I have also worked in the United States for Geopier Foundation Company and CDR and Associates, a structural engineering company. I have also co-authored publications in the USA in engineering and science topics," he said.
He continued, "Most recently I was the Managing Director of CORISAV Inc, an engineering, architecture and construction Management Company where we employed quite a few staff, who are mostly young budding technical professionals. My involvement there allowed me to introduce my creativity by bringing new and innovative services to the field. It allowed me to foster other skills in administration, financial management, teaching, customer service and overall leadership. So this is where the transformation occurred from being a pure engineer to a becoming a rounded consummate professional."
"When I was asked to join the Cabinet of this newly formed Labour Party elected Government I had a choice, a very serious choice…to comment from a back seat and theorize how things should be done;…. or to seat at the table and contribute in a meaningful way. I have received far greater from this country than I will ever be able to give; and, for me…accepting the responsibility to contribute in my new capacity as Minister is a mere display of gratitude," he said.
Laville explained that while he have achieved quite a lot as an entrepreneur and his business was his safe haven, "my utopia; I know and I trust that God is in control".
"And while the task to build a dynamic Dominica is significant, I am faithful that it will be done, and I am encouraged to do it. Courage is that virtue that transforms doubt into belief that fosters inner strength, and makes nothing of the impossible. So, I want to inspire all Dominicans to be courageous and let's continue working together to build and rebuild our nation into a place where our children will be safe and proud," he posited.
Minister Laville explained that his mission is aimed at instituting policies and regulatory measures and execute programs to improve the infrastructure in roads, utilities, energy, the Digital Economy and strengthen services in transportation, service administration to stimulate and support sustainable economic growth for the overall benefit of the people of the Commonwealth of Dominica
He also explained that while his ministry is engaged in many projects the broader vision for our Ministry includes, Mitigation and reduction of risks (improved planning); introduction of more redundancy in transportation systems; addressing traffic congestion; Improving parking in urban areas; Installation of more guardrails, reflectors and consistent road marking and signage; introduction of innovative traffic calming devices; improved street lighting and utilization of renewable energy sources – to improve service and transportation delivery; adaptation to address new trends and situations and incorporation of social and environmental constructs in planning and designing; development of specifications suitable to our environment, location and culture; rebounding from loss and damage by introducing more resilient systems and designs; optimization of our existing systems; reduction of accidents and fatalities; coordination of developmental objectives and activities; improving communication with the public and education as it relates to new technology; improved delivery and level of services and safety particularly in transportation; standardization and harmonization of codes and better enforcement; development and instituting better and more reliable routine maintenance plans to safeguard our infrastructural investments; transforming the Digital Economy and working with the private sector and improving public private partnerships among others.
"While all countries are affected by evolving trends; the effect is more consequential for smaller countries like Dominica. Our Ministry remains committed to the development of a dynamic Dominica and I will do my very best in my capacity to realize or objectives. I am looking forward to having a good relationship with the media to help us achieve our objectives," the Minister stated.