Jed Shipley a staff at the Inland Revenue Division (IRD) appeared in court on September 26, 2022, to answer three charges of forgery and two charges of uttering.
He was not required to enter a plea as the matter is indictable and must be tried before a judge and jury at the high court.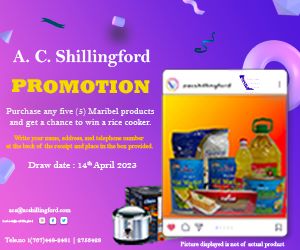 According to the charges, on May 9, 2022, Shipley forged a payment form, a driver's license card, and a payment voucher card to obtain a driver's license.
On the two charges of uttering, the state is alleging that he uttered a printed document and a payment form for a driver's license. The documents uttered and forged are said to be in the names of Haitian nationals Jean Remy Duchard and Claudenysson Morency who resides in Massacre.
Both Haitian nationals have also been charged and appeared before the court and are now on bail. The prosecution did not object to bail and Magistrate Michael Laudat granted conditional bail of $35,000.00 with his father Jefferson George Shipley as surety. He is to surrender to the jurisdiction of the court on Tuesday, September 27, 2022, at 8:30 when his bail conditions will be dealt with.
He is represented by lawyers Jodie Luke and Annika Bellot.