The Sixth (6th) Meeting of the OECS Council of Ministers: Agriculture will convene in the Commonwealth of Dominica on the 14th of October, 2022 at the State House.  This is the first opportunity for an in-person meeting of Agriculture Ministers since 2017 during which time important issues such as Climate Change, the COVID-19 Pandemic, and more recently the War in Ukraine have negatively impacted food security both at the national and regional levels.
This meeting will convene under the able chairmanship of the Honourable Fidel Grant the Minister for Blue and Green Economy, Agriculture & National Food Security who will assume the Chair from the Honourable Samantha Marshall the Minister of Agriculture, Fisheries and Barbuda Affairs in Antigua & Barbuda.
There are several important agenda items including the recently completed OECS Food and Agriculture Transformation (FAST) Strategy where approval will be sought from the Council of Ministers.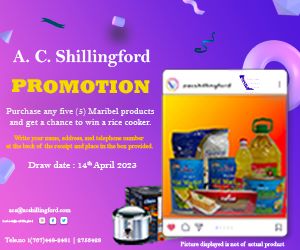 The technical deliberations regarding these important presentations will be convened under the chairmanship of Dr, Kyra Paul, Permanent Secretary in the Ministry of the Blue and Green Economy, Agriculture and National Food Security of the Commonwealth of Dominica.
The OECS Council of Ministers: Agriculture is cognisant of the importance and contribution of the sector in this current environment and it is the expectation that this meeting will serve as the catalyst to spur increased cooperative and collaborative actions needed to address critical issues such as climate change and the increased food insecurity in the OECS.