After being questioned by Police for over 36 hours in relation to alleged fraud charges, Dominica's Deputy Labour Commissioner Eric Mendes has been slapped with nine fraud-related charges.
Acting Police Chief Lincoln Corbette had indicated to the media that the police investigations into that matter was at an advanced stage and "a senior employee at the Labour Division was expected to appear before the Magistrate's court to answer several fraud-related charges."
Late on Thursday, April 1, 2021, Mendes, in a heavily tinted police-driven vehicle arrived at the Magistrate's court where nine fraud-related charges were read to him. They were all laid indictable and will be heard before a Judge and jury.
According to the three charges of "uttering" Mendes is alleged to have forged work permits for Haitian nationals, he is also accused to have forged nine (9) memorandums, work residence permits, and letters along with Jefferson "Big Jeff" Charles to the Comptroller of Inland Revenue (IRD).
On the charges of "forgery", he has been charged with "possession of forged documents, and work permits to Haitian nationals, forged memos to the IRD asking them to issue work permits to Haitian nationals."
The prosecuting team led by Inspector of Police Davidson Cadette did not object to bail after Gina Dyer-Munro lawyer for Mendes made an application for bail on behalf of her client.
Inspector Cadette told the court, that among the conditions of bail, Mendes was to surrender his travel documents (passport) and not apply for another, report to the Roseau Police Station every Wednesday's between 7 am and 7 pm, should not interfere with witnesses, and should not have anyone do so on his behalf.
Presiding Magistrate Michael Laduat set bail at one hundred thousand dollars with Goddard Austrie (father-in-law of Mendes) as surety.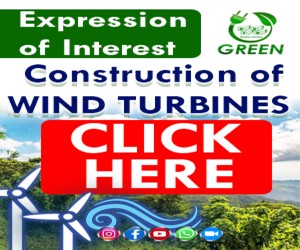 He reminded him that "any breaches of his bail conditions can lead to it being revoked."
The matter was adjourned to August 30, 2021.