Words cannot describe the grief and pain caused to many by the death of Creole icon and veteran broadcaster Felix Henderson who died on the evening of November 10, 2020, at the Princess Margaret Hospital (PMH) after a long battle with illness.
Henderson was first employed at DBS as an announcer in November 1977 and retired in 2016 but continued working until his passing he acted several times as general manager and also programme director.
He is also the recipient of several national awards including the Sisserou Award of Honour, (SAH) Dominica's second-highest award in 1992, and the Golden Drum award in 2012 among many others.
Prime Minister Roosevelt Skerrit described his death as "a great loss for Dominica."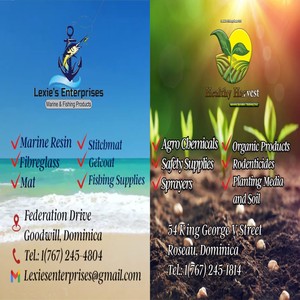 "It is with great sadness that I learned of the passing of Felix Henderson, very sad news indeed. I wish on behalf of the government, my family and I and the entire country to extend condolences to his wife, family, and extended family and we pray that the Lord will give them the strength and courage to deal with the loss," Skerrit said.
"Mr. Henderson is a renowned Dominican, a household name, and voice who has been at the forefront of the preservation of our creole language for several decades. A great patriot and someone who committed and dedicated himself to communication and broadcasting in Dominica and our nation is poorer as a result of is passing."
He continued, "He had a good fight and had been able to survive over an extended period of time, the Lord has called him through and he is now with the Lord and I pray that his family will have the courage to deal with this loss…may his soul rest in eternal peace,".
Shermaine Green-Browne joined the staff of DBS radio also in 1977 and worked together with Felix throughout the years. She served as acting general manager of the station and also held the post of programme director for years. She retired in 2016.
In extending condolences to the family, the DBS management and staff, and the media fraternity in Dominica, Green-Browne said that "Felix will always be remembered for his passion to develop the creole language and having it spoken in every household in Dominica and not only on Jounen Kwéyòl and refused to be boxed in to only move Espanwance Kwéyòl to higher heights but extended his talents to making the youth of Dominica excited about reading through the DBS Reading Competition."
She said while it was "hard work" every year, Felix persevered to make it "better than the previous year."
"May he rest in peace, but his contributions to the development and acceptance of the Kwéyòl language in Dominica through the airwaves of DBS radio still lives on. I was particularly pleased that he got his flowers while he was still with us. I can just imagine the conversation he is having with Kurt Matthew the former Chief Engineer of DBS Radio. Felix, God's speed, rest in peace…Naftanoon."
Leroy "Wadix" Charles a close friend of Felix over the years said he has "lost a friend, a brother, a colleague, a father, a role model." "Dominica has lost a true statesman and the Francophone world has lost a true Kwéyòl prophet and a sad day for the Kwéyòl culture in Dominica," he said.
According to him, the work that Felix has done over the years has been "tremendous". "Yes he was ailing but the reality of his death has hit me hard, I only hope that some of his dream of seeing Kwéyòl spoken in the schools and Parliament of Dominica will become a reality," Charles said.
Education Minister Octavia Alfred, Minister responsible for Broadcasting Senator Oscar George, and acting general manager of DBS Radio Jefferson Carbon also paid tribute to the late Felix Henderson.