Dominica's Prime Minister Roosevelt Skerrit has taken to the airwaves to announce that the island has registered two new cases of COVID-19 bringing the total number of cases registered to 18.
His announcement comes just one week after it was announced that all the 16 COVID-19 cases which were registered had successfully recovered and sent home.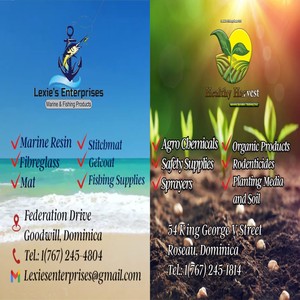 "Health authorities in Dominica have acted swiftly to isolate two crew ship workers who tested positive for COVID-19 after dialing into the country on a repatriation vessel on May 27, 2020. Thirty-seven Dominicans disembarked the ship in Portsmouth. However, while all were tested and placed in mandatory quarantine, only two positive cases were detected from the series of tests conducted in accordance with local protocol and international best practices," Skerrit said.
"The two nationals who are still at this point asymptotic with no preexisting conditions have been placed in mandatory isolation. Neither they nor the 35 other Dominica crew members have come into contact with family, friends, or other frontline health and safety professionals.
"They, having been tested positive on Dominica soil, means that their record will be added to Dominica's official COVID-19 statistics bringing to 18 the total number of COVID-19 cases in Dominica."
He continued, "Since all previously 16 cases in Dominica have been fully recovered and tested negative on two occasions and given a clean bill of health to return to their home and family, the two crew ship workers are the only two now on the island known to have the virus. The 35 who tested negative will remain in mandatory quarantine for the next two weeks to minimize any adverse impact of their arrival on the general population of Dominica."