With a family to feed, school fees to be paid, and a mountain of other commitments, former staff at one of the islands leading hotels are going to find it more difficult to make ends me in the near future. That's because the management of the Fort Young Hotel has announced that all staff members are to be laid off.
The layoff is being blamed on the slowdown in activities at the hotel due to the COVID -19 pandemic which has had a crippling effect on the tourism industry. Since the full effect of the pandemic manifested in March, many of the hotel's guests would have returned to their homeland and the shutting down of the island's borders have virtually brought activities to a grinding halt.
Gregor Nassief Chairman of the company delivered the dreadful news to the staff as he briefed them on the current state of affairs at the hotel which is currently being remodeled.
"Hello team, I hope that you are well and safe. I wanted to give you a brief update. As you know from the middle of March to April, we have tried our best to maintain a level of operation and to keep as many of you as possible on the payroll as we could to cushion the impact of this evolving crisis.
"We are also trying to get a grip on how long the tourism economy will take to improve and we were also waiting to understand the details of the government's stimulus plan. Throughout all this time we felt it best to ask you to be on no-pay leave as opposed to laying you off because in that way we could call you back once we felt that we could start back the operations," he explained.
He further indicated that in the current circumstances it was in the best interest of the hotel to lay off staff since there was no definite sight in terms of the hotel returning to its normal operations.
"In the current scenario we have realized that the recovery would take much longer and also comforted by the fact that the government's stimulus will give a level of income support. We now think that it is the appropriate time to move to a layoff scenario. One of the key reasons for that is that we don't know how long that will last.
"By placing our team on layoff, it does give you the right after six weeks of layoff to choose the redundancy option if that is what you would like to do which we fully understand and support. This way, it gives you a bit more freedom and flexibility as to how you want to manage your future and gives us the opportunity to really focus on Fort Young's financial health and financial future which we need to do at the stage because the crisis will last longer than we had hoped," he further explained.
Despite the current situation which has necessitated the layoff, Nassief is optimistic that those laid off would be rehired when the situation improves and the hotel reopens.
"Rest assured that we remain extremely optimistic and positive and when we come out of this we will be stronger. Our future will be very, very bright and we look forward to re-engaging our team as soon as we can and to scaling the operation back up once the economic environment makes sense for us to do so.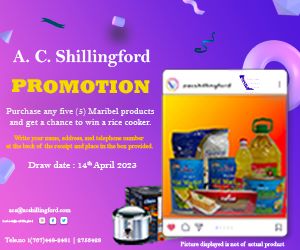 "Meanwhile, know that we will continue to engage with you and fully support you during this time. I want you all to keep well, to keep safe and we are going to get through this as we have always said and we look forward to that day when we start to scale up things again and to reengage you," an optimistic Nassief opined as he wished his former staff well.
The Fort Young Hotel was badly damaged by Hurricane Maria in 2017 with damages estimated in excess of EC$50 million dollars. Management was forced to demolish parts of the existing structure. Currently, the rebuilding process is ongoing and major repairs and expansions are very visible. Since Hurricane Maria, the hotel has been operating below capacity.
According to management, the investment done so far is in the region of over EC$30 million. When completed, the new Fort Young Hotel will have an additional 30 new rooms, a new conference room with a capacity to accommodate 250 persons. The transforming of 18 deluxe rooms to 18 junior suits is also part of the construction being undertaken. The hotel is expected to enjoy 4-star status when completed
Nature Isle News (NIN) can also confirm that another hotel in Roseau, Garraway Hotel, is also closed and has been since March 2020 because of the COVID-19 pandemic.