One day after bus drivers who ply the Portsmouth to Roseau route staged a mini protest at Burrough's Square in Portsmouth, Prime Minister Roosevelt Skerrit has lashed out at them calling their actions "silly."
The bus drivers in Portsmouth and surrounding communities gathered at Burrough's Square in Portsmouth on May 25, 2020 to express their dissatisfaction with the $15,000 loan facility at the Agriculture Industrial & Development Bank (AID Bank) which the government has provided as part of its COVID-19 economic relief measures.
A number of commuters were left stranded as a result of their actions.
Skerrit believes that the bus drivers should take advantage of the two facilities put in place which are available to them on easy terms.
"My advice to them is stop being silly, go to the Dominica Social Security (DSS), go to the AID Bank and fill out the form and access the funds. People are talking about the money should be free. When you give money free in Dominica, people criticize you. Give it at zero or one percent, they have issues. So what do you want?" Skerrit asked.
"We must not get emotional about these things but we must inform ourselves and if there are concerns and or misunderstandings, then let's seek answers. To deny yourselves from making money is not a wise decision by the bus drivers. Who is going to benefit when they decide not to ply the road?"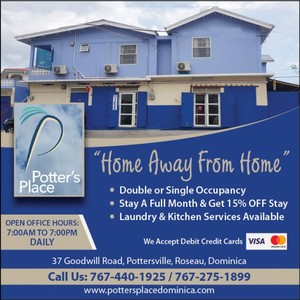 Skerrit explained that in respect to the small business loan, they (bus drivers) have a fixed six months grace period on both the principle and the interest.
"So for the next six months, you can be making money and not have to pay anything on the loan and there is no penalty attached," the Prime Minister posited.
He said that as a government they must protect lives and can't do things in a haphazard way.
"If the bus drivers have an alternative suggestion, then I am more than willing to listen to it but I am not going to be shouting and having arguments at Burrough's Square. If you have a legitimate concern, put it in writing and send it to me or ask to see me, but if you were to ask me for my advice, I would tell you that it is nonsensical to say that you don't want the money or won't go for the loan," Skerrit remarked.