Prime Minister Roosevelt Skerrit was among twelve former and present Government Ministers of the Dominica Labour Party (DLP) who appeared in court on May 13, 2021 for the alleged Treating case.
Edingcourt St. Vale, Antoine Defore, and Mervin John Baptiste had filed private criminal complaints against 15 DLP candidates who contested the 2014 December general elections.
They alleged that Skerrit and his candidates offered free concerts to the citizens of Dominica for the purposes of corrupting them contrary to the House of Assembly Elections Act.
Absent from court was Ivor Stephenson due to illness while Kelver Darroux and Justina Charles are out of state.
In an interesting twist to the matter, Mervin John Baptiste told the court that he was concerned about the welfare of his family and was no longer interested in the matter.
"I went through a period of thinking base on what my family has been through, I have not been personally threatened, no one paid me, I did this of my own free will," he told the court.
Presiding Magistrate Bernard Pacquette then dismissed his matter for "want of prosecution."
An application was also made to have the matter of Antoine Defoe (now deceased) dismissed, which was also granted.
Lead counsel for the Skerrit-led team Barbadian Andrew Pilgrim QC made an application to dismiss the matter of St. Vale stating that he had not responded to several letters from the defendants seeking disclosure.
He told the court that a letter from Dominican-born Antiguan-based lawyer Justin Simon QC seeking an adjournment on behalf of St. Vale was against "justice."
"We all seek justice in the matter its 7 years old, the complainants requested this date and now are seeking an adjournment, they have inconvenienced the defendants who have made preparations to answer the charge, abandoned all work and family commitments," Pilgrim told the court. Heather Felix-Evans, Lennox Lawrence, and Jodi Luke are also part of the defense team of lawyers.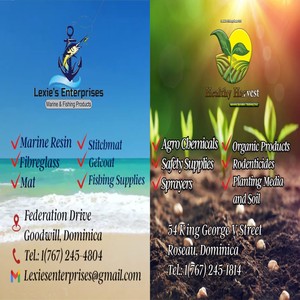 But in response, Ronald Charles along with Julian Prevost and Cara Shillingford addressed the court amicus curiae (literally, "friend of the court") is someone who is not a party to a case who assists a court by offering information, expertise, or insight that has a bearing on the issues in the case.
Charles told the court that today May 13, 2021, was "case management" and asking for the matter to be dismissed as "premature".
"Once the charge is read and the defendant (s) pleads not guilty, then the court sets and trial date and also a date for disclosure, you cannot write to a party asking for disclosure," he told the court.
After a brief break, the court returned and ruled that this was just the second time the matter was being heard and the charge was read to the defendants so asking for it to be dismissed as premature. Disclosure he said has to be made on or before June 8, 2021, and the trial date is set for July 8, 2021.
He also stated that those who were present did not have to return to court unless they were further summoned.
Speaking to reporters after Prime Minister Roosevelt Skerrit said he does not expect the other side to bring any evidence and is "not perturbed". We respect the court and continues to be a government that abides by the rule of law," he said.
Rayburn Blackmoore labeled the charge as "outrageous and an abuse of the court's process."