Dominican born, Pan American Health Organization (PAHO) Director, Dr. Carissa Etienne, is making an urgent plea for citizens of the Americas to take stock of their living habits, especially during this COVID-19 pandemic.
Dr. Etienne, who is also the Regional Director for the Americas of the World Health Organization (WHO) sounded the word of caution on the heels of World No Tobacco Day, which will be observed on 31st May 2020.
She said that the COVID 19 pandemic has intensified the urgency and created a greater awareness to halt smoking, especially amongst the younger population. She further opined that this is an opportune time to do just that.
"Observing this day in the midst of the COVID -19 pandemic highlights the risk of how smoking increases our risks and vulnerability to this pandemic and many other health threats. This year's focus is on protecting the youths from the harms of tobacco.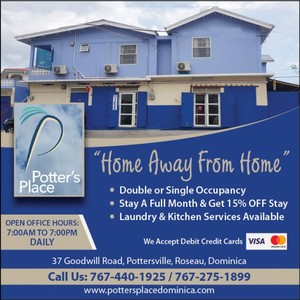 "And if there was ever a good time to quit smoking, that time is now. I have said before that our health systems must be resilient and adaptable in times of crisis. The dual challenge of Non-Communicable Diseases (NCDs) and COVID-19 has certainly put our resilience to the test," the former Director of Primary Health Care in Dominica stated.
According to Dr. Etienne, who first took up her directorship at PAHO in 2013, Non-Communicable Diseases account for an extremely high percentage of deaths in the region of the Americas, in which Dominica is a part of.
"Prior to COVID-19, 81% of all deaths in the region of the Americas were due to NCDs. And 39% of these deaths were premature, that means occurring before 70 years of age. As together we reconstruct and transform our economy, our social protection system, and health system, we need to place critical attention to the prevention, early diagnosis, and management of Non-Communicable Diseases," she urged.