Back-to-back defending champions Sagicor South East FC failed to close the cap on former champions Central Cooperative Credit Union LTD Dublanc FC as they failed to secure three points from their latest encounter in the 2021 Dominica Football Association Premier Division League.
In their opening encounter of the second round played at the Stock Farm Complex on Sunday, the defending champions were held to a nil-all draw against LA Enterprises Bombers FC. Bombers FC custodian, Kimani Thomas was adjudged as the player of the game.
The drawn encounter represents back-to-back draws for the defending champions who were also held to a nil all draw on Wednesday against lowly ranked Connect 767 East Central FC at the Benjamin Park in Portsmouth.
Meanwhile, Middle Ham United FC secured three crucial points on Sunday to begin their second round of competition on a winning note. Playing at Benjamin Park, Middle Ham United FC edged out Promex Harlem United by two goals to one. Curtley Augustine opened the scoring for the winners as he converted in the 37th minute of play to give his club a one-nil advantage at the interval.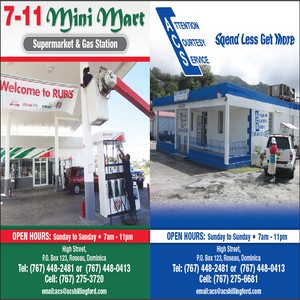 Thirteen minutes into the second half of play, national player Donan Jervier drew the scores level with his 68th-minute strike. Four minutes later, Kemon Jno Baptiste got the go-ahead goal with his 72nd-minute strike. Kemon Jno Baptiste was adjudged as the player of the game.
On Saturday, Happi Bath Estate FC defeated LA Starz FC by two goals to one. Anderson Lawrence and Anfernee Frederick scored for Happy Bath Estate FC. Roderick Blaize scored the lone goal for LA Stars FC.
On Friday at the Benjamin Park in Portsmouth, the encounter between Valvoline WE United FC and Petro Caribe Pointe Michel FC had to be abandoned at the halftime interval owing to a waterlogged outfield. The score was one goal to nil in favor of WE United FC after Michael Gasper scored.