Director of 767 Sports and President of the Dominica Amateur Basketball Association (DABA), Dunstan "Maggie" Peter, has rubbished suggestions that he should do the honorable thing and step down from the helm of local basketball.
In a recent interview, one of Peter's predecessors Yehudi John has claimed that the current president's stance on the Covid -19 vaccination debate has brought the DABA into disrepute.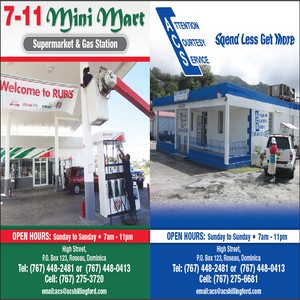 Earlier this week, several videos making the rounds on social media showed Peter, and a few other individuals outside DBS Radio on Victoria Street in the nation's capital, in what appeared to be a protest stemming from the current vaccination debate.
According to John, Peter has "once again crossed the line and he must now be given the boot". 
"You (Dunstan Peter) cannot go outside and preaching against vaccinations in the public when your platform is basketball. The corporate citizens are the ones that are actually keeping the DABA afloat. You have to go to the same people and ask for funding to run the basketball association and you are targeting the same people that are sponsoring the programs.
"As basketballers, we have to say, ok thank you "Maggie" for all the energies that you put into basketball. But it is time for you to resign because it is something that you keep doing over and over again," he asserted.
John, who currently serves as a basketball coach and sports officer at the Sports Division, is of the opinion that Peter is using his position to push his personal agenda.
"And when he goes to protest, he usually carries his basketball position with him. First, he was protesting and had a basketball in his hands which means that he was using his platform. Maggie knows my position on his tenure as president but because he is voted in I will provide my support for him because we are in a democracy. Similarly, when we are in a democracy and we do certain things there will be repercussions and the repercussion that comes now is for his resignation and I will support it," John lamented.
For his part, Peter explains that his actions have not in any way harmed the image of the DABA and have refuted some of the allegations leveled against him.
"The claim is that I went to town to protest so they are asking for my resignation. I went to town to protest for people's human rights. I did not go to town and not once did the group that I was with asked people to boycott anybody's business as claimed. We did not tell anybody that they should not take the vaccine.
"We were doing two things. We were speaking on no discrimination and no division between unvaccinated and vaccinated people. Do not tell unvaccinated people that they have to take a test every week and those who are vaccinated do not have to take a test. Both the vaccinated and the unvaccinated can contract and transmit the virus. Secondly, we were protesting against mandatory vaccination. People have a right to choose and they should be able to make their choice. So these were the two things that we were protesting. We never told anyone to boycott any business neither did we tell people that they should not take the vaccine," Peter, the embattled DABA President sought to explain.
Peter defended his stance and said that he is determined to speak for those who are marginalized and will not relinquish the presidency.
"As a leader, anytime I see people's rights being trampled upon, I cannot remain silent. So I was speaking for those who do not have the courage to speak out. That is just me. So it does not matter whatever position that I have, I will speak.
"I will not resign because I do not believe in quitting. So if the membership wants me out, it is no problem. But I will never resign. When I set to do something, I don't quit. I came here to raise the quality of basketball by investing in the youths and at the grassroots level and to make basketball more attractive so that people can come out once again to watch basketball like what was obtained before and for the elders to come out to play," he said defiantly.
Peter said that he has to continue to do the work that he was mandated to do when he got elected.
"My vision is to have a strong national team again which will be a force to be reckoned with in the region. That is the vision and mandate and we are on the way. We have several young players who are in the United States on scholarship and are National Basketball Association prospects who are out there training hard.
"We have programs in place like the under 16, under 18, and under 21. So a lot of things have been done towards the vision and it is shaping up nicely. So my job has not been done and I will not quit until it's done. But they want me out because I went to stand for people's rights and I have not infringed on anybody's rights and I did not behave in any manner. I was only standing up for people's rights. If they want me out, so be it. But I will not resign. I never quit," he concluded.