Several matches will take place this weekend when the 2021 Digicel Big Edge Financial Express Dominica Netball Association National Netball League resumes.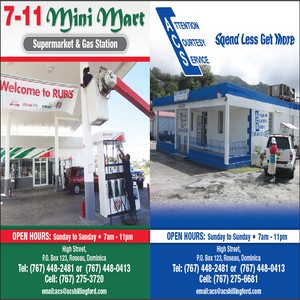 On Friday evening at the Windsor Park Sports Stadium Hard Courts, in one of two matches, New India Assurance Celtic will do battle against Tranquility Dominica State College from 5:30 pm. The evening's second encounter will feature Melissa Poponne Skerrit Celtic versus Happi Zebians One from 6:30 pm.
On Saturday, the same venue will feature another two games. In the first game of the doubleheader from 5 pm, Edwards Registe South Side Blazers will take on Happi Zebians Two. In the second game from 7 pm, Shekira Lockhart Spartans will play against Double O Construction.
On Sunday, Rapid Security Corporation Scorpions will take on Wesmar Two. At 4:30 pm Happi Zebbians One will take on Wesmar One. Both games are scheduled for Wesley.