The Dominica Football Association (DFA), as part of its Growing Women's Football Program hosted a one-day football festival for participants.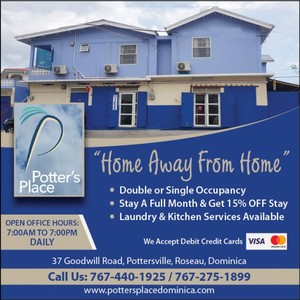 The festival, which was hosted at the Stockfarm Complex, brought together a total of four teams all competing among themselves for football supremacy.
At the end of the round-robin format, Team Marigot played undefeated winning all their three matches played to finish on 9 points.
Team Kalinago finished in the second position with four points from their three matches played. The Kalinago girls won one match, lost one, and earned a draw.
Woodfordhill secured two draws but suffered one defeat and finished with 2 points while Team La Plaine finished in the cellar position with one point from a drawn encounter. They suffered two defeats in the process.
Sheena Tulloch of Team Kalinago recorded the only hattrick during the festival.
The fans and officials were treated to some exciting football as the players definitely showed some great potential.
One of the aims of the Growing Women's Football Program is to introduce girls and young ladies to the sport of football. The Program was launched earlier this year.
According to officials of the DFA, similar festivals will be held so as to provide more exposure for the players. He said that he is happy with the progress the players are making and that the program is gaining momentum since a number of players are gravitating towards the sport.