The Ministry of the Blue & Green Economy Agriculture & National Food Security is pleased to advise the farming community and the general public that Avocado and Cocoa plants are readily available for sale and can be purchased and collected at the Woodford Hill Agricultural Station during normal working hours. The Ministry is pleased to offer this during this time when farmers traditionally engaging in massive replanting and new crop cultivations and establishments.
The Ministry wishes to remind farmers and backyard gardeners that the process flow remains the same in that that all REQUIREMENTS for proper crop establishment are met before the sale can be complete. This means that registration with your extension officer, proper land preparation activities: suitable size holes spaced at recommended distances, and in the case of cocoa properly established shade crops before plants are purchased and provided.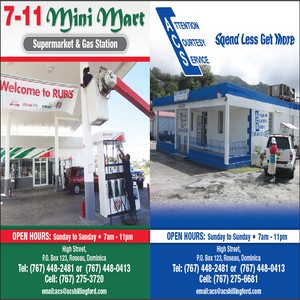 As an additional incentive, plants are being offered at $5.00 for purchase of fifty (50) plants and over purchased.
For further information and assistance please contact your Farmer Service Center in your region or call telephone numbers 266-3807 or 266-3271.