Described as "a dream come true," Gentle Rest Funeral Services Inc in Dominica has signed a contract with EEZE Development Contractors for the construction of a "state of the art" funeral home in Dominica.
The building will house a chapel and counseling room and crematorium that is expected to be the first of its kind in Dominica.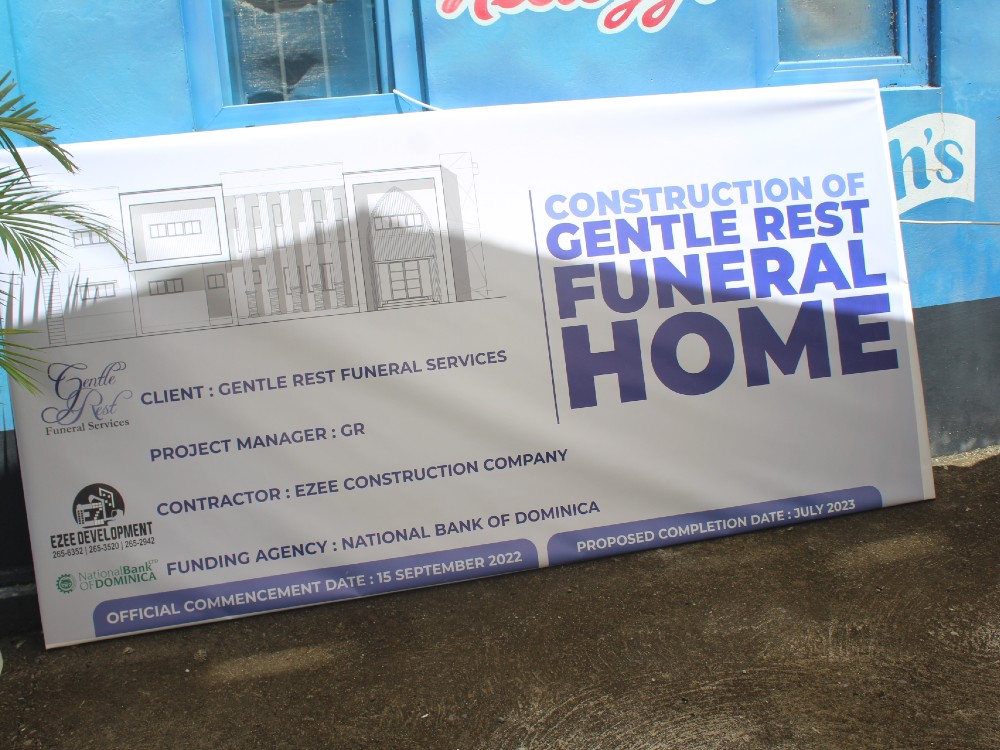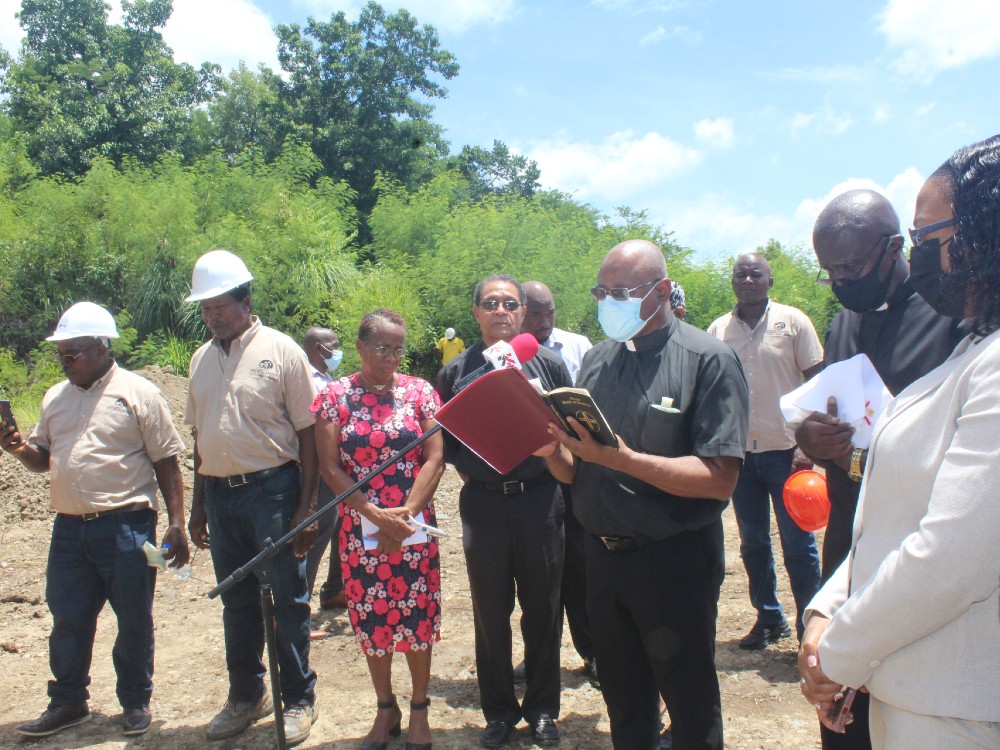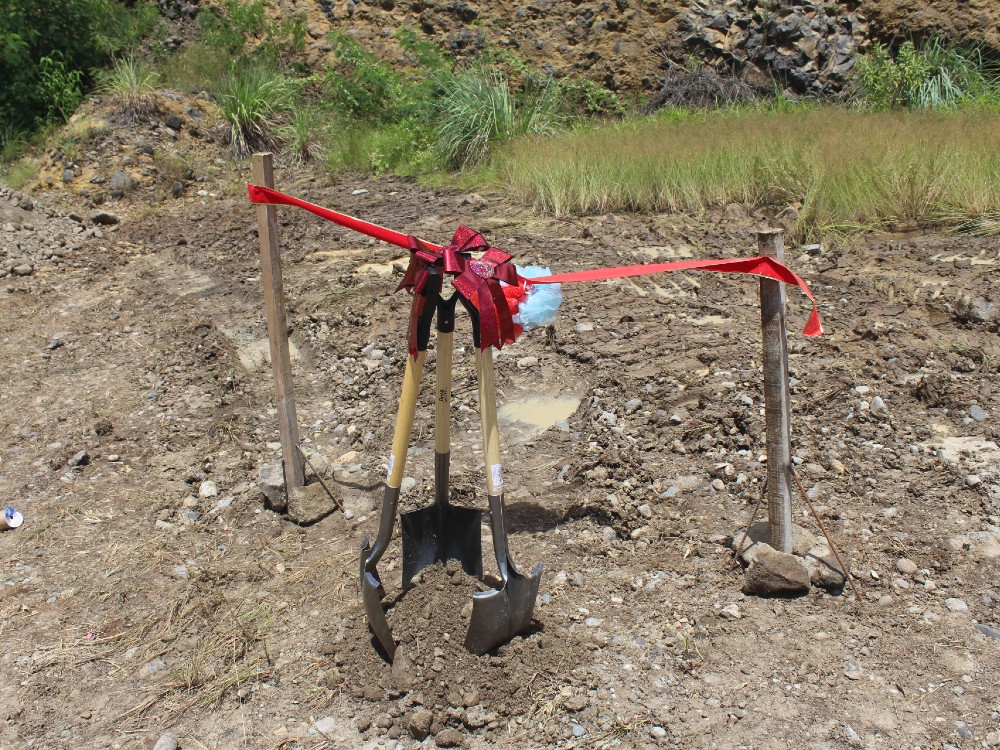 Brief remarks at the function came from Josephine Robinson Managing Director of Gentle Rest Funeral Services, Dr. Adis King the parliamentary representative of St. Joseph and a close family friend, Mahaut Parl Rep Rayburn Blackmoore, Dr. Cleopatra Doumbia-Henry family member and President of World Maritime University, EEZE Development the contractors of the nine-month project.
Former President of Dominica His Excellency Eliud Williams chaired the function.
Managing Director Josephine Robinson says, "A 25-year dream has evolved" and the company has gone through its share of struggles but never gave up. "We were registered in 2002 and in that year sold just one coffin and closed shop four times before resuming in 2007 to our present location in St. Joseph," she said.
"This is one of the greatest milestones in my life and that of Gentle Rest and trust me, it has been no easy feat to get there. Notwithstanding, Gentle Rest has been a model for change and has changed the funeral industry in Dominica and has also gained the respect and support of colleagues in the region and beyond."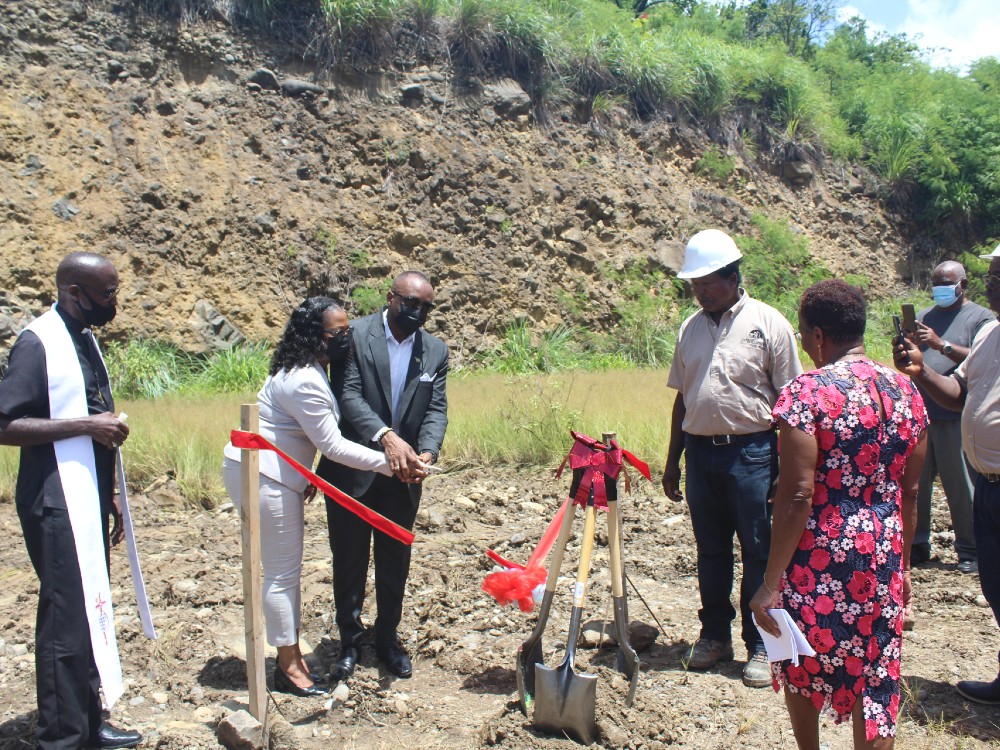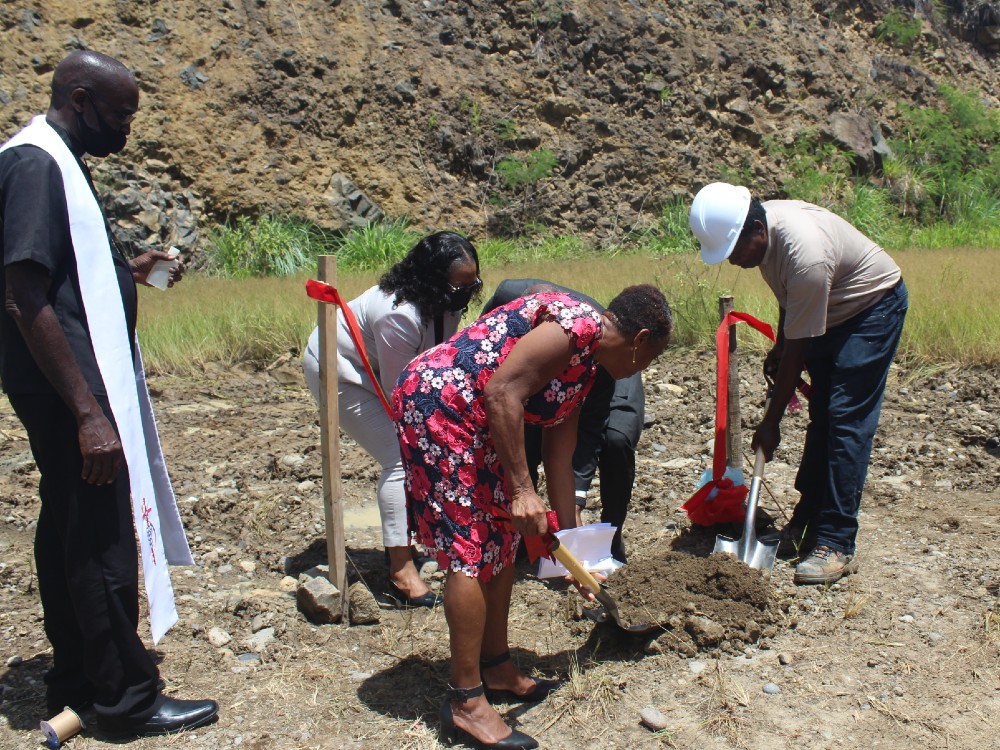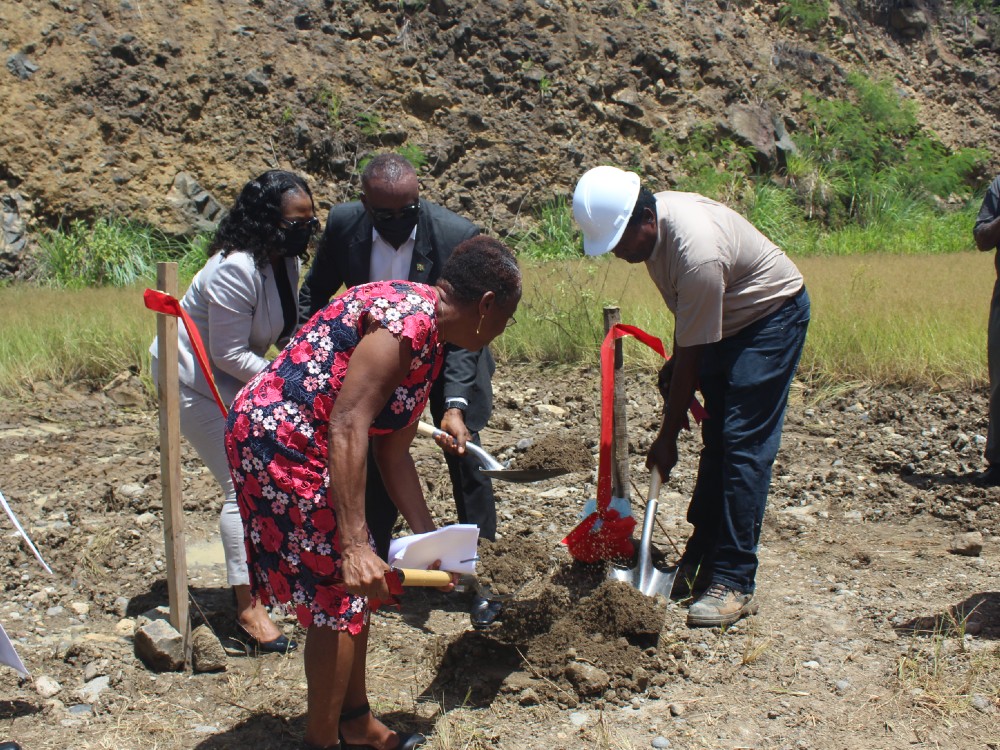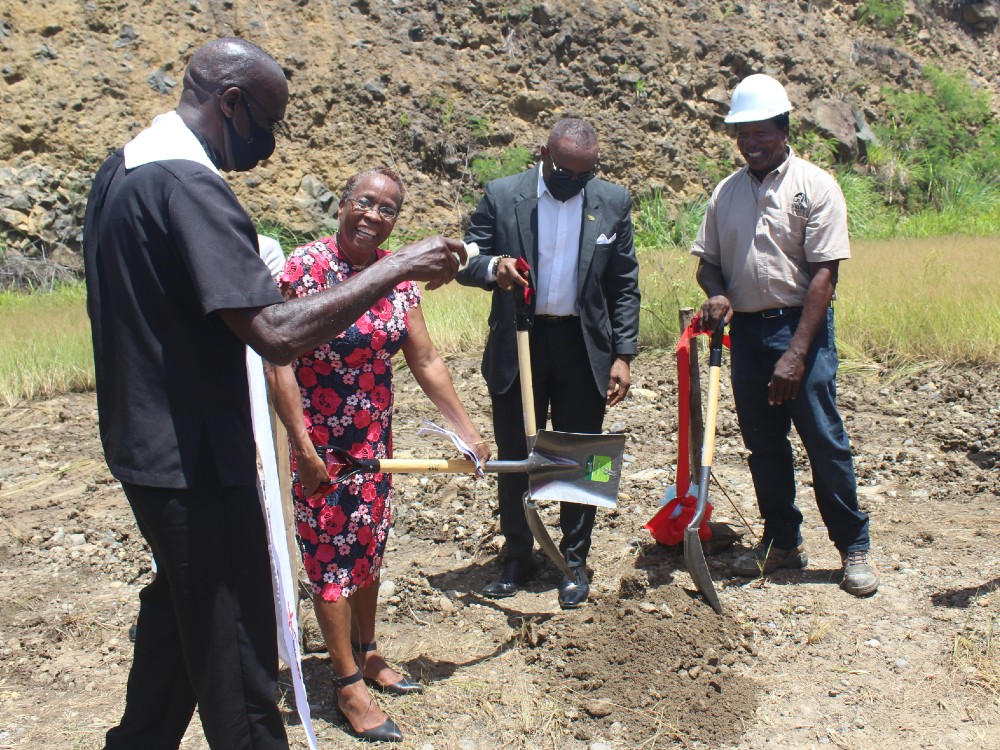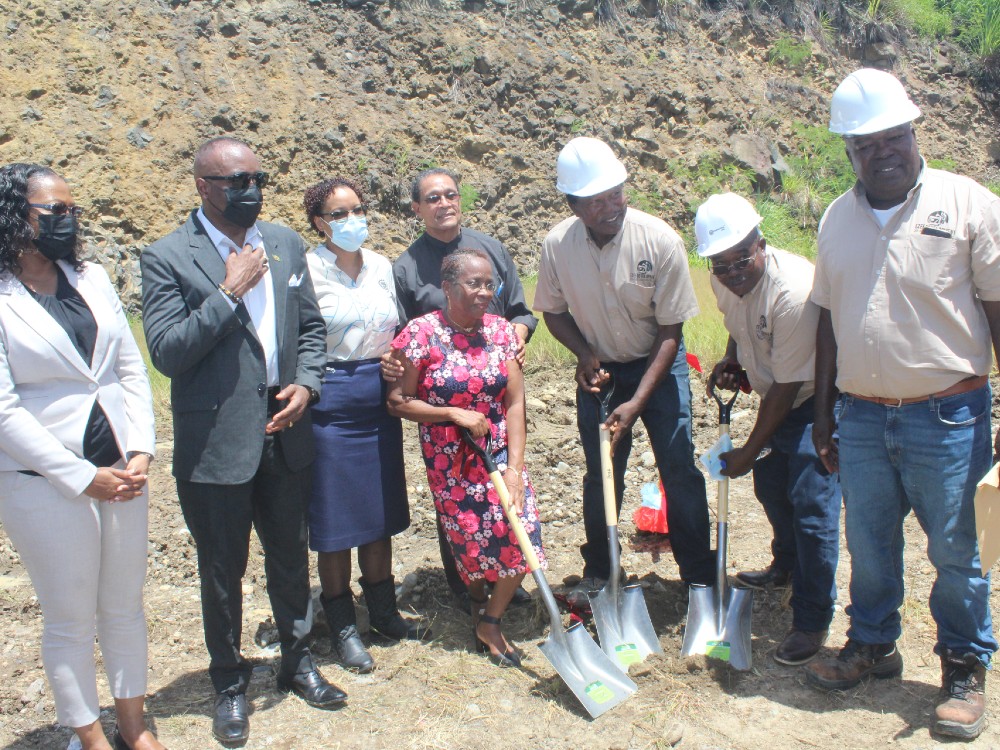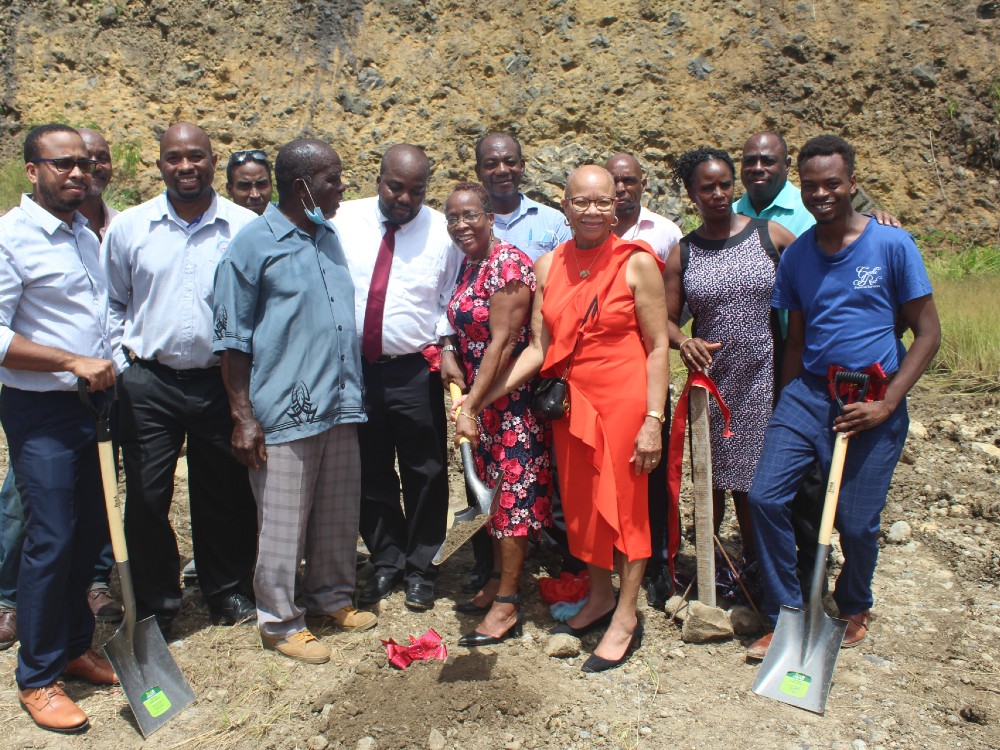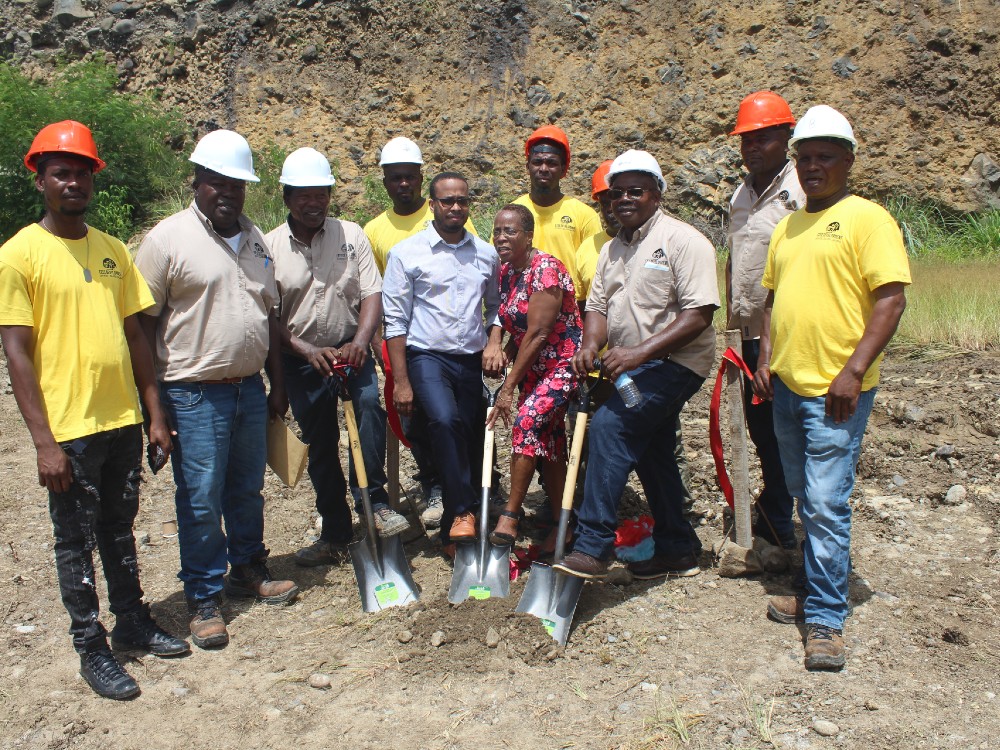 She stated that while "the struggles and frustrations are real" the "goodness of God" has seen the company to this point.
Blackmoore hailed the success of Gentle Rest Funeral Services over the years that he says came through, "dedication, perseverance, and hard work."
The Management of Gentle Rest he says provides comfort, good professional services, and counseling during the difficult time of bereavement.
"Words are very significant and the gentle touch that "Gentle Rest gives helps to bring comfort to the family that passes on and the services are second to none," he said.
"Gentle Rest put your family to rest with dignity and comfort, it's not always about the money, she provides a service much more than money and to have started from grassroots to now is a major achievement."
Dr. King in congratulating the family stated that it was a dream come true and she pledged her "full support" to the family in its achievement. The facility will be located in the Jimmit area and has gone through all the necessary environmental requirements need for a funeral home.