by STAFF WRITER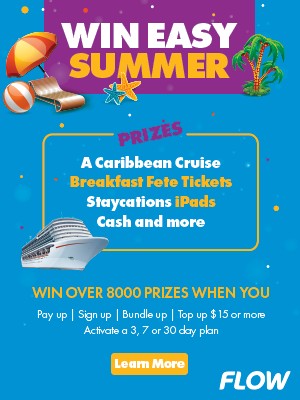 ROSEAU, Dominica, Sept 18, CMC – Dominica is marking the sixth anniversary of the passage of Hurricane Maria with Prime Minister Roosevelt Skerrit using the occasion to reiterate the need for the global community to stop paying lip service to efforts to combat climate change.
Maria slammed into the island on September 18, 2017, with winds in excess of 150 miles per hour (mph), killing at least 30 people, and causing widespread destruction estimated at US$1.3 billion.
Skerrit, speaking at a news conference here on Monday, said that while the island had made a "remarkable" recovery from the hurricane, he was also now questioning whether to attend the UN Climate Change Conference that will be convened in the United Arab Emirates (UAE) from November 30 to December 12 this year, based on the refusal of the developed countries to meet their commitments.
"We ask ourselves should we go? Is it a waste of money to go but you can not give up on fighting against an injustice? If our fore-bearers were to say too many people died in attempts for emancipation and therefore let's agree that we will remain slaves forever for the rest of our lives we would not be here as free Black people…
"And so it is an injustice that we will continue to fight," he said, adding that he has always informed Caribbean people that "this must not appear to be a fight for the government.
"We must recognise that it is a fight for all of us to take part in and there is not the sense that we in the Caribbean, Dominica included, understand, appreciate or accept the impact that climate change is having and will continue to have on the way of life…and therefore it is important for us to lend our voices in calling on the international community to play their part in addressing the issues".
Skerrit said, Dominica, a small island, had lost  226 percent of its gross domestic product (GDP), when Maria, a category 5 hurricane, slammed into the island.
"You are on an island, you are not on a continent and you have these states or provinces within your country that one province could help the other in case a disaster is to happen. We only have to get help from friendly governments and institutions and therefore it is important for this fight not to be seen as a government fight, but a fight for all of us…
"This is one of the existential threats to us as a nation and so let us take this moment to reflect on where we were on the morning of September 19, 2017, when we woke up to the reality of the impact of the natural disaster of Hurricane Maria on us.
"Many gave up, knowing that all they had worked for was washed away, blown away and so it is not something that we should lament upon, but it is something that I think we need to reflect upon and to remind us of the need to be grateful as a nation and show gratitude not to the leaders of the nation but to the Lord who gives us life, who provides us with whatever we have.
"And so it is important for us to give reverence to the Lord for his many blessings because certainly there were many who thought that we would not be where we are today, but by the grace of God we have made progress and been able to withstand the shock."
Skerrit, who is also chairman of the 15-member regional integration grouping, CARICOM, told reporters that during the just concluded Group of 77 and China summit in Cuba, regional leaders had met with Cuban President Miguel Díaz-Canel to discuss a wide range of topics including climate change and COP 28.
"CARICOM had an interface with the President of Cuba. A number of issues were discussed. Obviously, the upcoming UN General Assembly, the issues at hand to be addressed, and climate change was an area of focus as well, recognisng the changes in the climate conditions.
"It is hotter and it is hot everywhere in the world, which is a clear sign that climate change and the impact of climate change are active of course, we spoke about the international financial system and access to resources to address a number of those issues".
Skerrit said the meeting also discussed 'what is going to be our strategy going into COP 28 from a developing world standpoint. What are the arguments we are going to put forward".
He said also the meeting discussed the ongoing situation in Haiti without going into full details.
CMC/ah/ir/2023