Dominica Cycling Association is pleased to announce that Ajaniah "Ajani" Casimir has made Dominica proud in the Golden Grain Circuit race held in Joslin, Guadeloupe on Saturday 16th April 2022.
https://natureisle.news/wp-content/uploads/2022/04/video-of-cycling-event.mp4
Ajaniah "Ajani" Casimir at the young age of fourteen (14) years, went to Joslin, Guadeloupe, and topped in the "Cadet" category whilst emerging 2nd overall out of twenty-six (26) other cyclists in his first Golden Grain Circuit race. He is expected to excel in the other few races as well. President of the Dominica Cycling Association, Ronald Charles stated "this is exactly the kinds of progress that we love our youth to engage in. The opportunities are out there that the youth can engage in. A wide range of sporting activities are there for the youth to grab, cycling being no different. Sports on a whole give the sense of accomplishment and a well-rounded mentality to hard work and the feel of representing your country and making Dominica proud."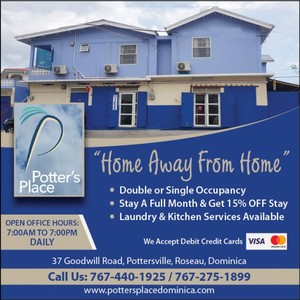 Dr. Barrie Casimir, father to Ajaniah said, " I am very proud of my son since he is the one who requested that he wished to cycle, although it can be costly, it can give a rather holistic approach, especially health and fitness as well." He further stated that he wished to thank the Dominica Cycling Association, Dominica Olympic Association, and his Coaches Kevon Boyd and Enoch Telemacque along with the Guadeloupe Association who invited him to partake in this competition.
The Dominica Cycling Association wish to advise all current cyclist, aspiring cyclist, and fans that the 2022 Cycling Season will be opened by the first week of May 2022. These seasonal races are considered training to partake in both regional and international competitions.