The fight for power between members of the newly formed Alternative People's Party (APP) intensifies with Tahira Blanchard threatening legal action against Kendra Stephen and Alex Bruno.
Stephen wrote to the media informing them that Blanchard who was interim political leader and Julius Corbette as President were not authorized to do business on behalf of the party.
"The Transitory Executive which was elected on October 20, 2021, is the only legitimate administrative unit of the APP, and we do not recognize Tahira Blanchard or Julius Corbett as Executive leaders. Further, their positions of Party Leader (Ag.) and President (Ag.) are null and void, and any action undertaken or statements made by them in their annulled capacities are baseless and without merit," Stephen wrote.
But in a series of letters sent to Stephen from Tahira Blanchard and her lawyer Rose-Ann Charles, she maintains her position as "interim leader of the APP" and called on Kendra Stephen "to cease and desist" sending communications to the media.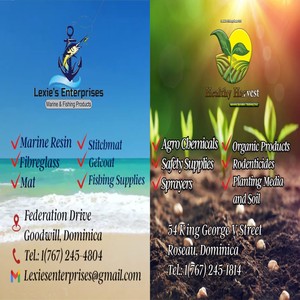 See attached letters
https://natureisle.news/wp-content/uploads/2021/12/App-letter-to-media-Alex-and-Kendra-with-signature.pdf
https://natureisle.news/wp-content/uploads/2021/12/APP-letter-to-Alex-Bruno-from-roseann-charles.pdf
https://natureisle.news/wp-content/uploads/2021/12/second-letter-from-lawyer-to-kendra.pdf
https://natureisle.news/wp-content/uploads/2021/12/app-press-release-retraction-1.pdf