By- Julius P.A. Gittens
In the last three years of his life, together with his son Jared in London, and operating from Dominica, Ken Richards began a news programme on their online radio station called Old Street Audacity Radio (OSAR). In between the sounds of the sweet pan, Cadence Lypso, and reggae were tidbits of news and information. Ken made this little one-man radio station sound like old Radio Caribbean International – good old RCI.
How dare he do this?
It was the sheer audacity of a man who gave 40 years of yeoman service as a regional journalist to such regional outfits as CANA and Radio Antilles and the BBC Caribbean Service, to news leaders in their own countries – Observer Radio in Antigua and Barbuda and WINN FM in St. Kitts and Nevis, yet beginning with humble service to the Catholic radio, Voice of the Islands, and the state broadcaster, Dominica Broadcasting Service (DBS). It was the audacity of this man to produce a thrice-weekly news digest from around this Caribbean that he so loved and to do it for nothing more than his love of this region and its people. Nothing more – he did it for free.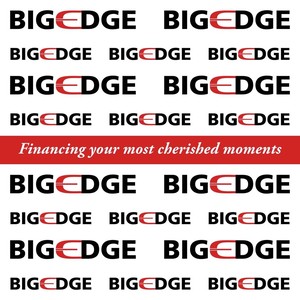 What audacity is that? To care so much about this profession, its promise, and its purpose of informing and educating, and entertaining? Not for reward, though he deserved it. Not for subscription, though he needed it. Not for macro-payments or micro-payments but because it needed to be done.  This was the audacity of Herculean proportions. How dare he get up morning after morning to go in front of a microphone, get on a telephone or behind a computer, go see people, speak truth to power, and speak to the powerful and the powerless with such extraordinary humanity, humility, fundamental decency, and rock-solid integrity? How dare he do that? For us?
How dare he do that? To have toiled across this region and in London and to come back home, not to be showered with job offers, high posts, and comfortable salaries – all of which he most assuredly deserved and never received?  The audacity indeed.
This Caribbean, this collection of sceptered isles, these jewels first washed by oceans of seawater and later with the blood of colonization and slavery, is a place where love can be so hard to return. From north to south and from east to west, the hardest task of the people of this region seems to be to love our own. We will shout from the ramparts our praises for those who are foreign to us, in accent, aspect, attitude, and values, but reserve all too often self-righteous contempt for those of us who give of themselves for our benefit.
Such was the audacity of Ken Richards; to give his very life in the service of our people, to love through service people who will find it difficult to love him back for no other reason, and that he is one of them.
What now can we do now that Ken belongs to the ages? We have the selfless example of a communicator, a broadcaster, a courageous journalist, a beacon of culture.
On Monday, June 12th, 2023, when we lowered him into the good earth of his hometown, La Pwet – Pointe Michel, Dominica – with an unfettered view of the sparkling Caribbean Sea that he so loved, what then will be our audacity for our nation, peoples, and region we profess to love?
Let us in his memory and for our own sakes, commit from that day to be bold with our love and turn that love into action. We ought to ask the question, what have we done for our people lately?
Let us answer it with the selflessness, diligence, and courage of Kennison Dexter Richards.
Read also: Catholic Priest Fr. Herman Sharplis has labeled the late Ken Richards as a man of truth and integrity