A Police Officer appeared before a Roseau Magistrate on May 16, 2022, on three sex-related charges.
He was represented by David Bruney and Wayne Norde.
He was granted bail in the sum of $30,000.00 and is to report to the Roseau Police Station every Monday and Friday between 7 am and 7 pm. He was also asked to surrender all his travel documents to the court and must seek the court's permission if he is required to travel. The matter has been adjourned to September 20, 2022.
Section 38 (1) of the Sexually Offences Act Chapter 1 of 1998 prevents the press from giving details of the matter. "After a person is charged for an offence under this Act, any matter that is likely to lead members of the public to identify a person as a complainant or as the accused in relation to that charge shall not be published in a written publication or to be broadcast in Dominica.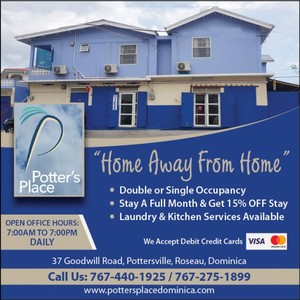 Section 38 (2) A person who publishes or broadcast any matter in contravention of subsection (1) is guilty of an offence and liable on conviction of a fine of fifty thousand dollars and to imprisonment for three years.