Ramon Lucienne 31 years of Morne Prosper has pleaded guilty to the theft of 13 batteries, a car stereo, and a starter all to the total value of EC$9,844.99
Facts
According to the facts of the case as presented by police prosecutor Dale LeBlanc, the accused is self-employed as a mechanic and the complainant is Mervin Walsh of Fond Cole who is the owner of Walsh Trucking Garage situated at River Estate Canefield.
On Sunday, October 2, 2022, at about 6:30 pm, Walsh secured his Garage at River Estate with several vehicles and batteries in it and left for his home at Fond Cole.
On Monday, October 3, 2022, at about 8 am, he returned to his garage, and on arrival, he noticed that it was broken into upon inspection he realized that several items were stolen.
A report was immediately made to the Roseau Police Station for investigations, and, during the investigations, the officer detailed to do the investigations received certain information and as a result, went to Silver Lake but did not meet the defendant.
"Police again returned to Silver Lake on Sunday, October 9, 2022, at about 10 am where the defendant was met and asked about the theft of items at Walsh Trucking and he responded, "Officer, I take the batteries, I was drunk, I can't remember what I do with them."
As a result, he was arrested.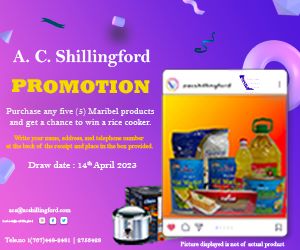 Mitigation
"I am very sorry for what transpired, I have a two (2) year old child and was under the influence of alcohol, I am willing to pay compensation, and I apologize to him for my actions," Lucienne told the court. But in response, magistrate Pearl Williams chided him for his behaviour telling him that "alcohol is no excuse for your actions."
She then asked Walsh if he was willing to accept compensation from Lucienne to which he responded "yes."
The maximum sentence for theft is (7) seven years in jail. "You put the gentleman at a disadvantage when you stole his things, this is a serious matter that can land you in jail for seven years especially since you have previous convictions," she told him.
However, she decided that she would depart from the sentencing guideline as mandated by the Eastern Caribbean Supreme Court and imposed a fine of $2,000.00 for theft to be paid by October 31, 2022, in default 4 months in jail.
He was also ordered to pay compensation of $9,844.99 to Walsh in four installments of $2,461.25 commencing November 30, 2022, until February 28, 2023, in default of any of those payments, he will go to jail for one month. "I hope you learn your lesson, go and work hard and take care of your child," the magistrate told him.
The items were not recovered.