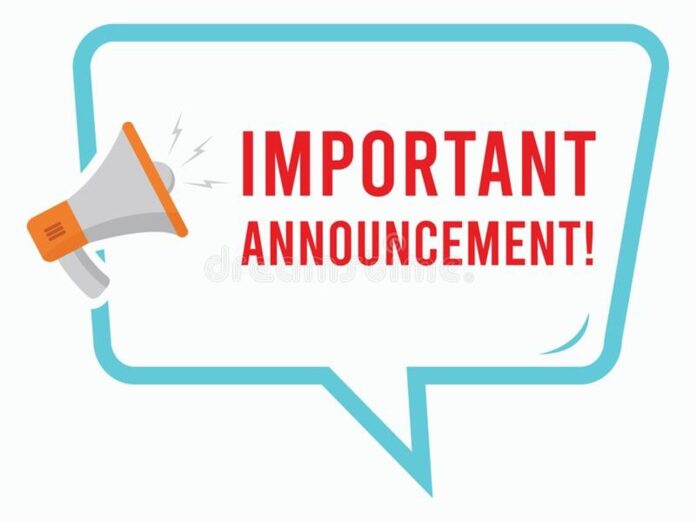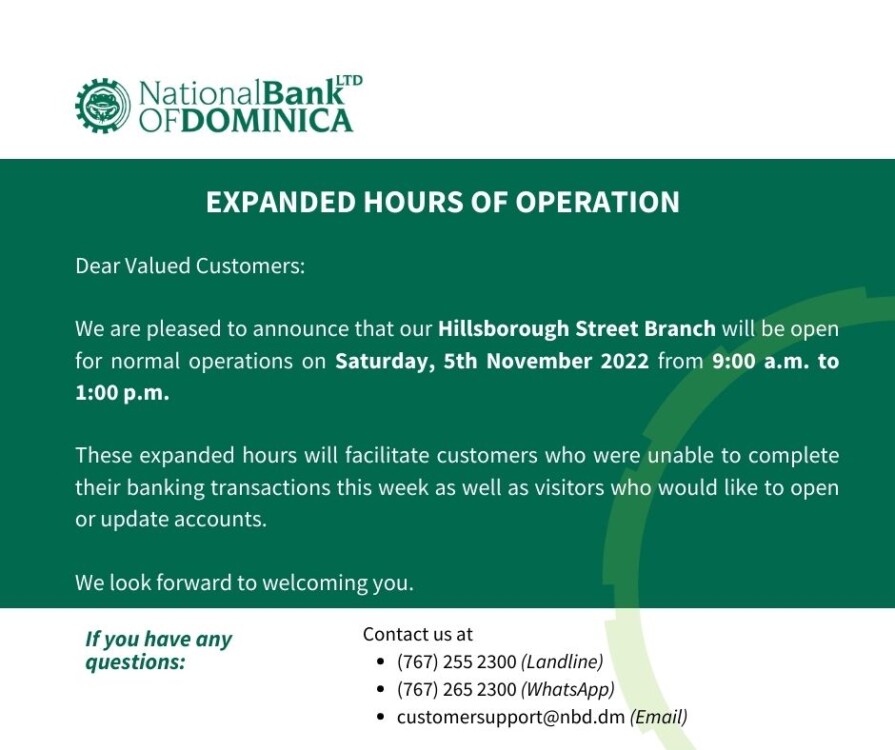 Dear Valued Customers:
We are pleased to announce that our Hillsborough Street Branch will be open for normal operations on Saturday, 5th November 2022 from 9:00 a.m. to 1:00 p.m.
These expanded hours will facilitate customers who were unable to complete their banking transactions this week as well as visitors who would like to open or update accounts.
We look forward to welcoming you.