The Ministry of Youth Development and Empowerment, Youth at Risk, Gender Affairs, Seniors Security and Dominicans with Disabilities via the Bureau of Gender Affairs along with the broader world will be celebrating World Rural Women's Day on October 15th, 2022, under the National theme "Rural Women Building Livelihood Resilience in the Face of Climate Hazards."
It is a day declared by the United Nations to highlight the critical contribution of rural women in food security and preservation of rural life and sustainable development of rural communities.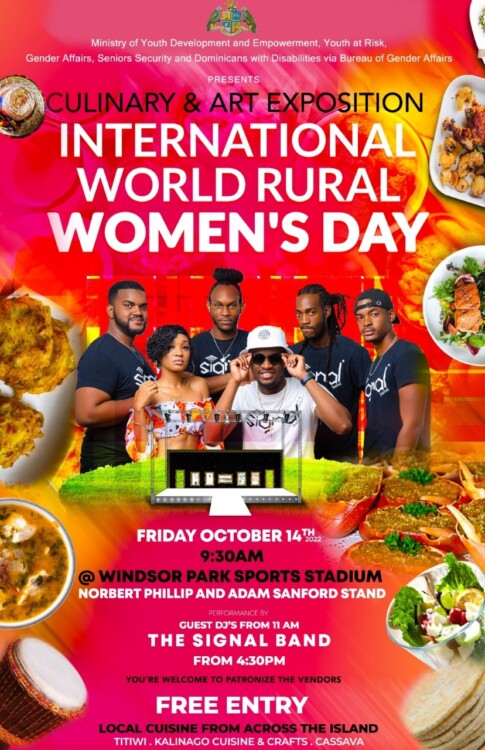 This year, the Ministry will honor World Rural Women's Day through a Culinary and Art Exposition, carded for Friday, October 14th, 2022 from 9:30 am to 4:30 pm at the Winsor Park Stadium. This activity will be held under the EnGenDer project in partnership with the UN Women Multi-Country Office Caribbean (MCO) under the National Communication and Behavioral Change Strategy (BCC) project. The project aims to increase awareness and sensitization on gender, gender equality, and climate change, and disaster risk reduction.