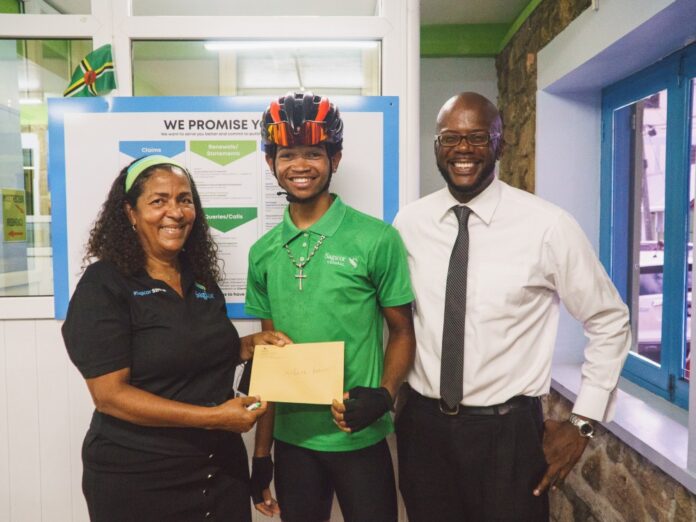 National cyclist Kohath Baron has a new supporter as Sagicor General Insurance Inc has announced that they have signed on to provide financial support to the young athlete.
Under the agreement, Sagicor has agreed to provide EC$5000.00 to support Baron's training and activities for the next year with an option to renew in 2023. For his part, Baron will fly not just Dominica's flag high where he competes but will also step out to show support for Sagicor from time to time, in Sagicor branded gear as well as at select  Sagicor events in Dominica and across the Eastern Caribbean.
Cheryl Rolle, General Manager and Principal Representative for Sagicor in Dominica were effusive in her support of the initiative at the presentation which launched the relationship. She said, "I know I speak on behalf of the entire Sagicor team in Dominica when I say how excited we are about this initiative. Kohath is a young and talented athlete who we are certain will represent Dominica well and is poised to be a successful cyclist regionally and internationally if provided with the right support. Sagicor General is happy to play a part in his success and we encourage other organisations to come forward as well and assist this young man who is representing all of our hopes and dreams for Dominica."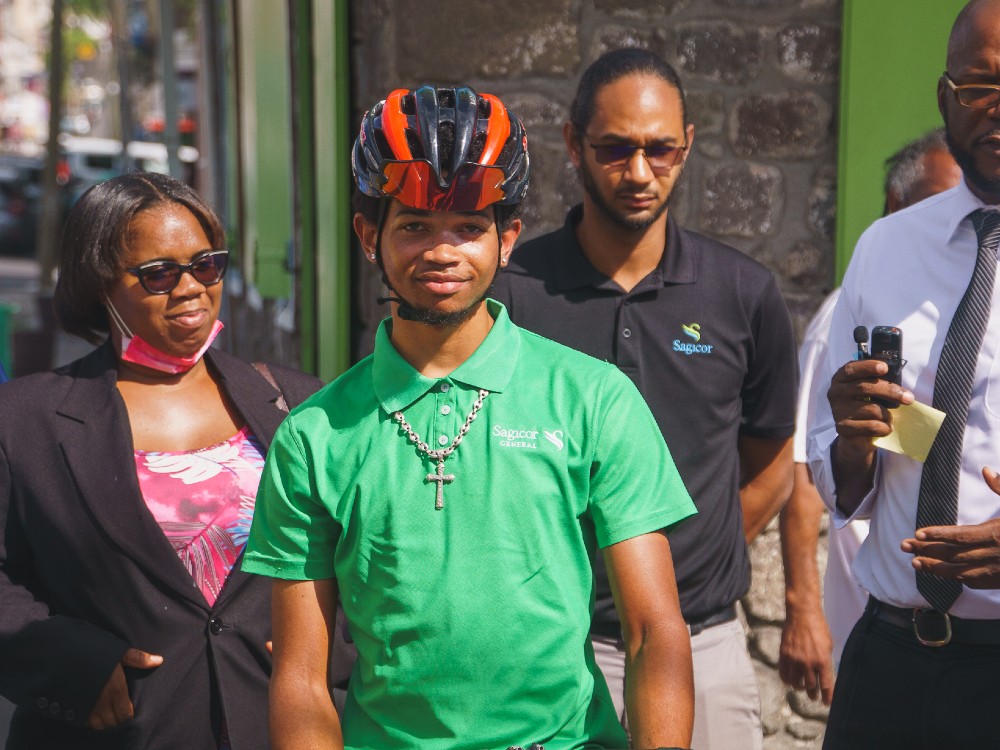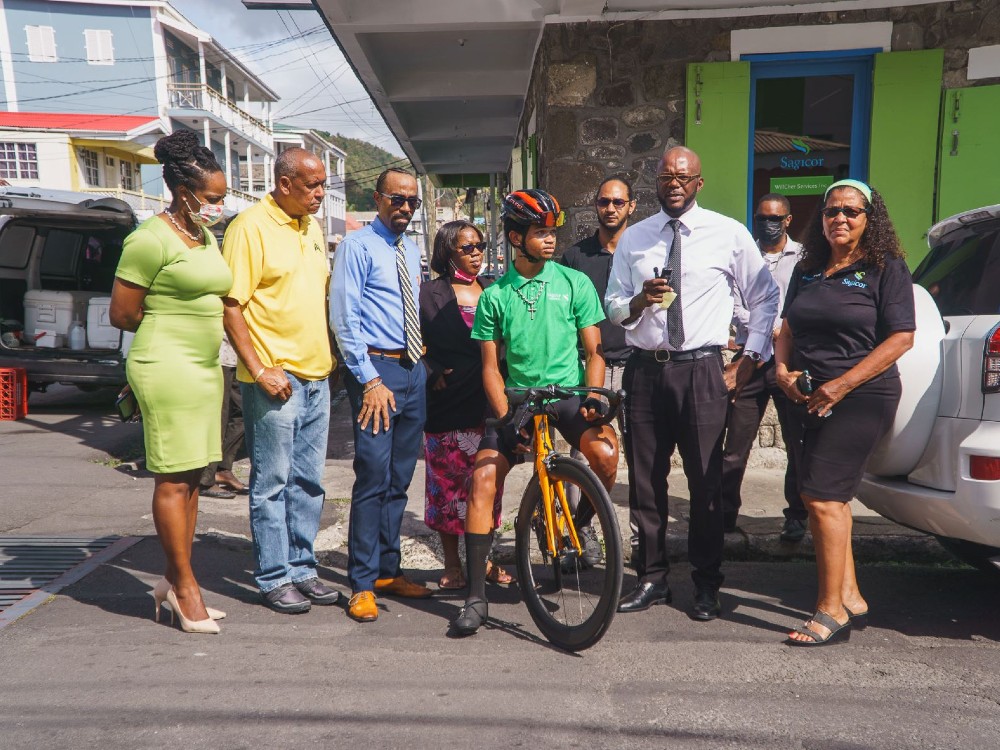 Baron was excited about the support and in response to the announcement said, "I'm so excited to have a vote of confidence from such a reputable and strong organisation like Sagicor which is known throughout the Caribbean. To know that Sagicor is in support of my goals to be an internationally successful cyclist is like a dream come true. I am proud to represent Dominica and now Sagicor as well."
Kohath also took a moment to tell us about his upcoming plans, saying, "Right now I'm training hard and hoping to go out and do more races in preparation for my first big race which is the Under-23 cycling championship in Guadeloupe on the 3 July. Then I will keep on training and racing afterward for the biggest race of my career, so far, which will be at the Commonwealth Games in England Birmingham on the 7 August."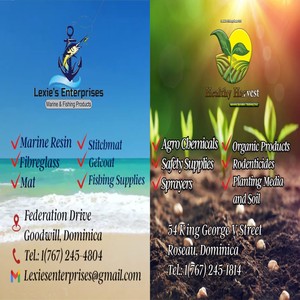 Baron shared his social media handles and encouraged all Dominicans to share in his journey by following him on Instagram @kobbie_bb and on Facebook @kohath Baron.