Employees of J. Astaphan & Co. (1970) Ltd. at Roseau, Fond Cole, and Canefield voted to establish and join the National Service Workers Union (NASWU) on Thursday, 5th May 2022. This is a historical groundbreaking move for organized labour and Collective Bargaining in Dominica and a surprise for the Giant Company that has fought unionization efforts over the years.
The Union is led by Oksana Toulon as General Secretary, a young quietly unassuming but very conscious attendant at the Cosmetic Department of the Company's main establishment in Roseau. She is ably assisted by a competent group of young workers with young women taking the lead.
Toulon stated that "Our activism at the Company intensified when a memorandum was circulated to All Staff at All Locations mandating COVID-19 antigen testing for all unvaccinated employees at a cost which would be detrimental to the take-home wages of concerned. Apart from that, we have several other grievances that are not being addressed adequately."
These grievances include the following, the absence of Collective Bargaining, meager Wages, issues of Occupational Health and Safety, workers' retirement Security, and summary dismissals among others.
She explained that after informing Management of the establishment of the NASWU, they have written to Company requesting "a Moratorium on the COVID-19 Antigen Testing Policy to afford the Union the courtesy of a discussion on the matter."
The NASWU stands in Solidarity with All Workers in Dominica, The Caribbean, and the World.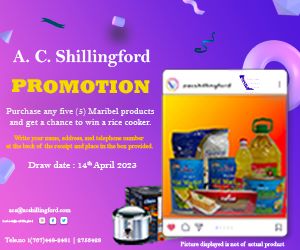 "We hope to establish a professional, cordial, and respectful relations with our employer and pledge to be exemplary, disciplined, and dignified workers towards our employer as well as towards the public (customers) that we serve daily," Toulon stated.
Motto-WORKERS UNITE-"MANYEN YOUN MANYEN TOUT" ( Touch one, touch all.)