LA Enterprises Bombers FC and Connect 767 East Central FC recorded their biggest margins of victory for the 2022 football season thus far.
Both the Portsmouth and the San Sauver-based clubs registered emphatic wins last evening when the action continued in the 2022 Dominica Football Association's President Cup. 
In one of two encounters contested on Tuesday evening, Bombers FC, who did not have a particularly good outing during the Patrick John Cup, whipped Wooty Blazers FC by 13 goals to two at Benjamin Park in Portsmouth. Tyriq Joseph and Gabriel Raymond each registered a hat trick in the one-sided affair in Group D. Davon George and Kadeem Moses completed the onslaught with two goals each while Tyler George, Bill Duverney, and Jeriah Lewis scored one each.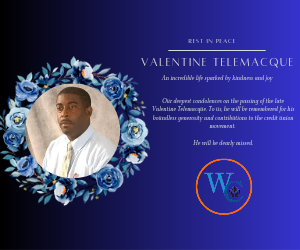 Shervon Jacques scored both goals for Wooty Blazers FC.
In the other encounter last evening, East Central FC scored seven goals in the first half as they easily brushed aside Derby Boyz FC by 10 goals to nil. Romario Burgins was the man of the moment as he scored six goals. Ethan Nicholls, Starel Seraphine, Reon Cuffy, and Ricardo George scored one goal each in the Group E encounter. 
Meanwhile, the DFA presented all 29 clubs with a cash donation of EC$5000. The donation was made to the clubs on Tuesday at the Football House in Bath Estate during a brief ceremony. The total assistance given to clubs for the year totaled EC$320 000. Each club has so far received EC$10 000 for the year.
President of the DFA, Glen Etienne urged the clubs to use the money for the purpose intended and to ensure that they can account for the money given.
Valvoline WE United FC manager, Miss Yvette Laurent, expressed gratitude to the DFA on behalf of the clubs.