Nature Isle News (NIN) can confirm that the Parliamentary representative for the Grand Bay constituency and Minister of State in the Ministry of Foreign Affairs Edward Registe has died.
Ed, as he is was popularly known was the General Secretary of the Dominica Labour Party (DLP) was admitted to the Dominica China Friendship Hospital on August 31, 2021. According to his mom, Magdelene Registe, in an interview with the Program Director Ivona Jno Baptiste-Lugay on DBS Radio he left home as usual for work on August 31, 2021, and about 4 pm on that day she got a call saying that he was "hospitalized."
"Later on, I got a call saying that he was doing better…I spoke with him between 8-9 pm and he said to me mummy, I don't know what's wrong but I am not feeling well, I told him just be courageous and pray," she said.
"I got a call this morning (September 1, 2021) at about 4 am saying that he had suffered a cardiac arrest so I told the person if he is dead just tell me he is dead, but received another call at about 4:30 am saying that he had died."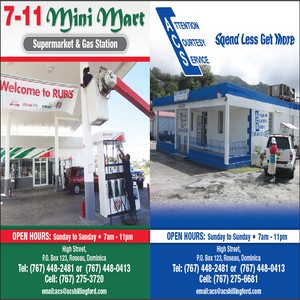 She described her son as "a loving person who will be missed."
"It's a sad day for us, Ed was the right hand for us in the house since my sister and I are not very well."
He won the Grand Bay seat for the DLP in December 2019 general elections. Registe was also a stalwart of the Credit Union movement in Dominica.
Before that, he served as a DLP Senator and Deputy Speaker of the Dominica Parliament from 2014-2019. He was also employed as a PRO at the Dominica Water & Sewage Company Ltd (DOWASCO). He is also a former Chairman of the Grand Bay Village Council
We at NIN extend deepest condolences to his Mom Magdalene, the family and friends, the government of Dominica, the DLP, and the Grand Bay constituency on the sudden death of Edward "Ed" Registe.
Find attached interview with Ivona Jno Baptiste Lugay of DBS radio.
https://natureisle.news/wp-content/uploads/2021/09/Magdalene-Registe-mother-of-the-late-Edward-Registe.mp3