The Catholic Church in Dominica and the Haitian community are saddened at the shocking news of the death of Fr. Jacky Merilan C.Ss.R the parish priest of St. Joseph. He was ordained a priest in 2015 and is a member of the Redemptorist Order.
According to reports reaching Nature Isle News (NIN) Fr. Jacky died suddenly at the St. Clement House in Belfast.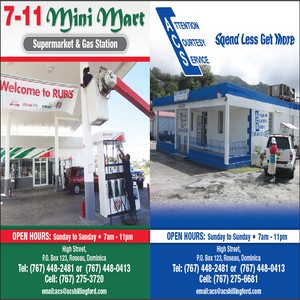 Fr. Jacky Merilan CSsR (39) went to the Lord. Originally from Haiti, Fr. Jacky was a member of the Congregation of the Most Holy Redeemer and parish priest at St Joseph's Parish in Dominica. He was ordained in 2015 after graduating from Boston College, School of Theology and Ministry. He was an avid football fan.
An official communiqué from the Redemptorists of the Baltimore Province reads as follows.
Dear Brothers & Sisters: It is with a heavy heart that we share with you the news that our confrere JACKY MERILAN passed away today at St. Clement House in Belfast, Dominica. Jacky had just turned 39 this past May 22nd,
Once again we as a family mourn for the loss of one of our brothers, especially one who was so young and so active in ministry.
We pray for his family and friends who are shaken by this news as well as for the community in Belfast, Dominica.
We lift up in prayer the members of the parish of St. Joseph that Jacky served so faithful over these past years.
We carry in prayer the numerous Redemptorists who now grieve over the loss of our brother. Funeral arrangements are pending.