One man has been arrested and charged and slapped with three charges pertaining to counterfeit Credit Cards over the Christmas holidays.
Damien Joseph Thomas of Portsmouth but who resides in Pointe Michel appeared before a Roseau magistrate on Friday, January 14, 2022, and he elected for a summary trial at the magistrate's court on a charge of trafficking in counterfeit cards, unlawfully attempting to obtain credit and possession of counterfeit cards.
He pleaded not guilty to all the charges.
Police prosecutor Inspector Davidson Cadette objected to bail on the grounds that Thomas committed those offenses while on bail. He also told the court, that one of the conditions of his bail was that he had to report for signing at the police station but never did.
Inspector Cadette asked to court to take those matters into consideration and deny bail.
That request was upheld by Magistrate Pearl Williams and Thomas was remanded in custody. Bail she said will be reviewed in one week's time.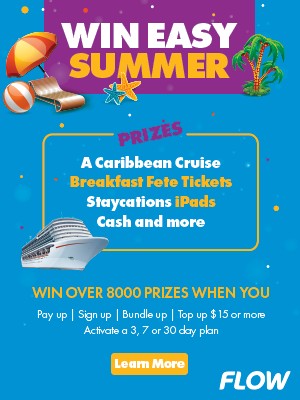 Thomas is represented by attorney at law Wayne Norde in the matter. The matter was adjourned to April 7, 2022.