Newtown resident 24-year-old Mekeal Karim Jno Baptiste who pleaded guilty to illegal entry into Dominica and drug trafficking was fined a total of five thousand dollars and was given until July 31, 2023, to pay in default he will spend 18 months in jail.
He was arrested after his boat "Good News" was spotted by the police using the bayside at La-Lay Coco in Newtown as an entry point on September 14/15, 2022.
The prosecution led by Inspector Francis Laville asked the court to also confiscate the boat and cash (600 Euro) found on Jno Baptiste.
The drug, 843 grams of cannabis has an estimated street value of $2,775.00.
He was unrepresented and, in his mitigation, he told the court that it was his first time and begged for mercy. "It is my first time coming to court for doing something wrong, it's up to you to give me second chance," he told Magistrate Michael Laudat.
In response, the Magistrate assured him that he will not send him to jail. "I won't send you to jail, you are a first-time offender, you also fully cooperated with the police and did not waste the court's time. I like a genuine person and for that, you will be rewarded by the court."
On the charge of illegal entry, he was charged $1,500.00 to be paid by December 31, 2022, in default for 6 months in jail. On the offense of drug trafficking which carries a fine of $150,000.00, he was fined $3,500.00 with $2,000.00 to be paid on or before April 30, 2023, in default 6 months in jail. The balance of $1,500.00 must be paid on or before July 31, 2023, in default 6 months in jail.
The Magistrate also seized the Euro 600 deeming it as proceeds of drug trafficking. The boat and GPS were also seized and awarded to the State as the court deemed them as "conveyance of drug trafficking." His clothing items were returned to him.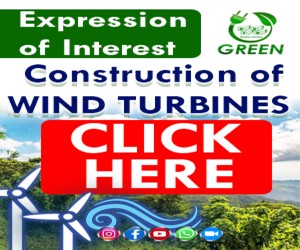 "You may not be so lucky next time, pay the fine and you won't go to jail," he was told by the Magistrate.