The Government of Dominica has accorded the late Kertist Alphancous Augustus, former Member of Parliament an official funeral.
The late Kertist Alphancous Augustus was born on August 2, 1947, and passed away on July 9, 2021. He was 73. He is survived by his wife Lyris and children Kertiste, Brenda and Igna, stepdaughter Sharon and adopted daughter Shanice.
Kertist Augustus served as an Opposition Senator from November 8, 1978, to June 26, 1979, and again from July 2, 1979, to April 27, 1980. He served in the First Parliament under the Commonwealth of Dominica Constitution Order of 1978 following political
independence from Britain on November 3, 1978.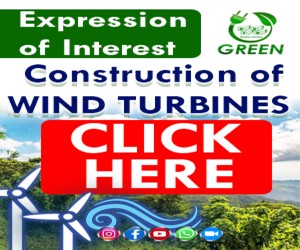 Augustus was educated at the Roseau Boys School, the Wesley High School and the Dominica Grammar School. On completion of his schooling, he joined the Public Service and was attached to the Postal Services Division.
In 1970, Mr Augustus succeeded Patrick Roland John as General Secretary of the Waterfront and Allied Workers Union, (WAWU) serving in that position for a number of years.
In 1981, he assumed the position of General Secretary of the Caribbean Congress of Labour (CCL) serving for eighteen (18) years. As Secretary-General of the CCL, Mr Augustus was integral in formulating labour policies around the region.
Kertist Augustus returned to Dominica in 1998 and was soon after elected as President of the WAWU. He continued serving the union in the position of Secretary-Treasurer until his death. Mr. Augustus was a devout Roman Catholic and avid sportsman playing both cricket and football in his youthful days.
The government has declared today Monday, July 26, 2021, an official day of mourning as a mark of respect for the former Member of Parliament. The Dominican Flag shall be flown at half-staff on all public buildings in the State on the day of mourning.
The Official Funeral will be held at the St. Gerald's Cathedral Chapel on Monday, July 26. 2021 from 3:00 p.m. Viewing will take place from 2:30 pm. The late Kertist Augustus will be laid to rest at the Roseau Roman Catholic Cemetery.
His Excellency the President Charles A. Savarin and Mrs. Savarin, Prime Minister the Roosevelt Skerrit, Speaker of the House Joseph Isaac, Government Ministers and Officials, Members of Parliament and members of the Diplomatic Corps are expected to attend the Official Funeral of the late Kertist Augustus.
All Official Mourners are requested to be in their seats no later than 2:45 p. m. on Monday, July 26, 2021.