Chief Executive Officer (CEO) of the Dominica China Friendship Hospital Dr. Dexter James has issued an "apology" to patients who were affected by complaints that they were sent home once they were not able to pay fees for surgeries.
"I want to apology to those persons who were and or have been affected by this situation, this is not what we are about and I have launched a full-scale investigation into the matter," Dr. James stated.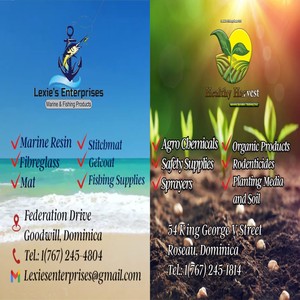 He spoke to the press amidst complaints that a number of patients were denied access because of a lack of funds. "These concerns are very troubling to us as the Board of Management at the Dominica China Friendship Hospital. First of all, I want to apologize to any and all patients who have had to access care at our institution, and within recent times the Accident & Emergency Department (A&E) and have had to endure the perception, that access to health care can only be received if fees are paid, I deeply apologize for this," he said.
"This matter is under investigation at this pointing time and let me say that access to health care and hospital services will not be denied to anyone whether you can pay or not, we are bonded by the statuary rules and Order number 27 of 2011 which spells out the fees to be charged for residents and non-residents."
Dr. James also stated that the hospital has "an independent quality department" to hear and deal with complaints from the public and urged the public to "make use of it."