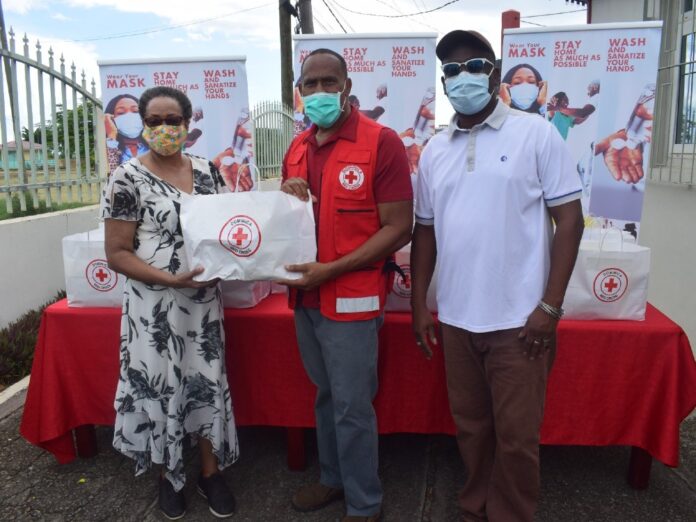 Roseau, Dominica – Sept. 23, 2021: The Dominica Red Cross Society (DRCS) continues to provide support in various capacities in the country's fight against COVID-19.  The DCRS on Thursday made a significant donation of Health & Safety Starter Kits to each Centenarian.  The content of the Kits includes:
Face Masks
Rubbing Alcohol
First Aid Kit
Surface Wipes
Gloves
Toiletries
The Health & Safety Starter Kit is being donated with the intention to assist the Centenarians with the necessary Personal Protection Equipment (PPE) to follow the protocols and guidelines set by the Ministry of Health, Wellness, and New Health Investment.
The Dominica Council on Aging is celebrating Centenarians Day Today. Dominica has a total of Twenty-Three (23) centenarians.