As police officers await their fate in the investigations surrounding the mysterious death of Kerwin "Slobby" Prosper of Kingshill, the family of the deceased man has filed a civil lawsuit for wrongful death and constitutional breach against police officers Matthew Cuffy, Bartholomew Nichols, Daniel Ormond and the Attorney General of Dominica.
The suit DOMHCV-0163 OF 2021 was filed by Joshua Francis from the law Chambers of Joshua Francis Chambers.
According to the statement of claim received by Nature Isle News (NIN), on Saturday, February 13, 2021, the deceased Prosper was arrested on suspicion of burglary at River Estate by the police.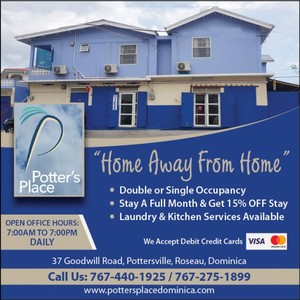 Sadiki Devin Joseph and Keyon Cuthbert George are the personal representatives and brothers of the deceased and claim that he "appeared healthy, strong and vitalized at all material times before his arrest and detention by the police."
They claim, that after his arrest, he was transported to Grand Bay Police Station where he was "severely beaten by police officers (named in the suit) in breach of his enshrined constitutional rights."
"On the morning of Monday, February 15th, 2021, the deceased who was still in police custody at the holding cells complained of chest pains, was transported to the Dominica China Friendship Hospital where he made several complaints before he was examined and given a Rib-X-ray."
They are claiming pain and suffering, fatality, funeral expense, loss of monies ceased from the police belonging to the deceased, including aggravated and exemplary damages, cost, interest, and further and or other relief as the court deems fit.