Popular You -Tuber Lynworth "Mystelics" Mitchel has filed a lawsuit against police officer George Theophille and the Attorney General (AG) of the Commonwealth of Dominica for "false imprisonment, wrongful arrest and Constitutional breach."
In his statement of claim, Mitchel, through his lawyer Joshua Francis, from the law firm of Joshua Francis Chambers alleges that on Thursday, March 3, 2021, at about 4:30 pm, he along with Jawanza Stuart went to Morne Daniel with his camera drone to record an aerial shot of a house which was the subject for sale as part of "a Real Estate venture."
He states that after doing several shots from different angles the battery of the drone began draining excessively and therefore, he guided it on the side of a minor road in Morne Daniel and then drove to the spot where it landed and noticed a Chinese National picking up the drone and beckoning to him that he had it.
According to him, as he approached the said Chinese National to retrieve his drone, he observed a police officer dressed in plain clothes driving a "white van."
"The said officer went to the Chinese national, took the drone from him, and ran into the yard," he said. He was gravely distressed as to what had happened.
He then went in front of the yard in which the police officer in plainclothes had entered and demanded the return of his camera drone when another officer in military fatigues came towards him and enquired what happened. His vehicle was blocked by the police who also entered his vehicle without his permission causing him grave distress.
He continued to demand the return of his camera drone from the police officer who he learned was "Officer Louis" but he refused. He then went to his vehicle to make contact with his lawyer Joshua Francis to inform him of the situation and to render his assistance and was unable to locate neither his Samsung Galaxy A50-US cellular phone nor his Autel Evo 6K sensor for the camera drone.
He then realized that the officer who had entered his vehicle without his permission had taken the Samsung Galaxy A50-US cellular phone and his Autel Evo 6K sensor for the camera drone.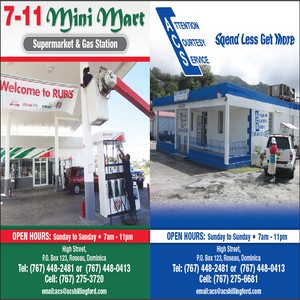 Mitchel goes on to state that at about 6 pm, other senior officers arrived on the scene, and he and Jawanza were invited to the Roseau Police Station to be questioned. He inquired whether he was under arrest and was assured that he was not.
On arrival at the Roseau Police Station, he was invited to sit on a bench outside CID where he stayed unattended for a few hours. When he decided to leave, he was told that "he was under arrest and taken into the CID office where he and Jawanza sat for several hours until another Officer arrived and spoke to them, by that time, it was close to midnight."
He and Jawanza were later placed in police cells and told that they were "arrested on suspicion of espionage and that they would be kept in police custody overnight." His chest, back, legs and groin pained while he was searched before being placed in the cells.
"I could hardly breathe as the cell reeked of urine and feces and I was forced to sleep on the dirty and sticky concrete of the said cell and cold floor."
The following day, after interviews, searches to his home, and visits to Morne Daniel where the incident occurred he was advised that he was "free to go" no charges were preferred against him in connection with his arrest.
He claims that by reason of the police actions he was wrongfully arrested without reasonable and probable cause falsely imprisoned and unlawfully detained and has suffered loss and damage.
He claims special damages of $1,500.00 to his lawyer while in custody, $5,000.00 for loss of earnings following the unlawful detention from March 4, to July 6, 2021, of his drone.
He also claims other damages including aggravated and exemplary for wrongful arrest and false imprisonment, damages for his cellular phones and drone, cost, interest, and or other relief as the court deems fit.