EULOGY OF ADRIEN ARCHIE MITCHELL
Adrien Mitchell (Junior) was born on the 26th of October 1967, much to the delight and relief of Mr. Adrien and Christina Mitchell. After three previous attempts and having baby girls each time, they were overjoyed when their tiny premature baby boy was born. From then on he was called "Junior."
After much special care, he grew up to be a lively healthy, and bright little boy. He had many friends, who to this day enjoyed his company.
Archie had a quiet and intelligent personality and although not a great orator, his presence was always felt when he was around. He enjoyed football as one of his many hobbies.
He was educated at the St. Luke's Primary School followed by the St. Mary's Academy (SMA). He later graduated from the technical college and took up employment as a technician at Marpin PLC. He worked at Marpin for several years and became a "team leader."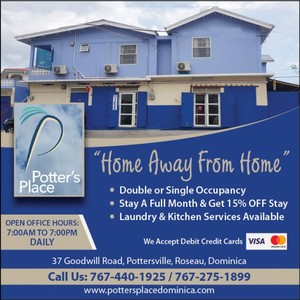 Life began to frustrate him when he collapsed during a trip with his beloved First Serenade Band to the USA. He was diagnosed with Renal Failure and was sick very often. Despite the huge challenges he faced, he did his best to do his work normally with very few complaints.
Archie was always passionate about music from a very tender age and he used the pot and pans to make music. His love for music motivated him to become a phenomenal bass guitar player, singer, songwriter, and producer for the First Serenade Band.
He also provided technical support to the band. Archie recently established his own recording studio which enabled him to assist with the band's progress. He lovingly devoted many hours to the First Serenade Band, an activity that diverted his attention away from his illness.
Archie's quiet, unassuming and no-nonsense characteristics made him stand out to lead the band to many years of success. They produced several albums and won many awards. Archie was a devoted a respectful son, a loving and precious brother, a dutiful and loving father. His friends and acquaintances continue to speak highly of him. He will be missed by all who knew him.
Rest in Eternal Peace Archie
His funeral mass was held at the Pointe Michel Catholic Church on August 20th, 2021 and he was laid to rest at the Catholic Cemetery in Pointe Michel.