On November 2, 2021, the "Nations Station DBS radio" celebrated 50 years of existence in Dominica.
The radio station transitioned from being part of the Windwards Broadcasting Service (WIBS) to Radio Dominica in 1971 and then became the Dominica Broadcasting Corporation a few years later.
Cecil Joseph took over the position of acting manager from 1st-30th September 2014 and on October 1, 2014, was given a six months stint, he has since been appointed in the post but it has not been smooth sailing for the staff at DBS radio under his management.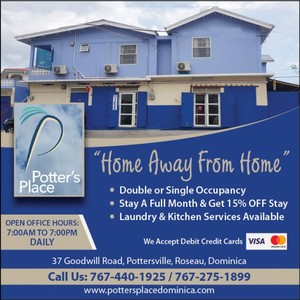 Joseph is said to be playing politics in his management and besides hogging the airwaves is said to be micromanaging the radio station.
"His English is terrible and he wants to always be on air hosting Talking Point, and even has his own show dubbed "Discoveries" and had taken over the news desk deciding on what stories would go out while the News Editor was on vacation, an individual with knowledge of the matter stated.
"Imagine he on several occasions did the creole show and calypso and he thinks he is an authority on all….and the list goes on, despite several people speaking to him about he does not care," the individual remarked.
NIN was informed, that during the month of November 2021, he (Joseph) was on leave, and during a department head meeting, he stormed in and prevented a decision that was to have taken place to repair the kitchen which was in a bad condition.
"His spies called him and after this happened environmental health intervened and a decision was taken to close the kitchen, he then called the acting manager and said he can go ahead with the project and repair the kitchen," two other individuals told NIN.
Over the past few months, DBS has been plagued with several resignations. Aaron Pacquette the creole maestro was open and brutal on Kairi FM with Prosper and Oprah about the management of Cecil Joseph…..WADIX has also issued an ultimatum.
Creole Queen Milia Joseph Denise has resigned, Sports Editor suspended, DJ Median Pacquette has resigned and technician Derrickson Baptiste has also resigned and moved to London.
To further compound matters Joseph has not been on speaking terms with the staff. "He is not speaking with staff…has a poor relationship with staff and he has not even visited the news desk in a month," the source disclosed.
So, what is happening at DBS Radio?
Nature Isle News (NIN) can confirm that staff of the Corporation who are unionized met with Armour Thomas and Donald Rolle of the Waterfront & Allied Workers Union (WAWU) at the union's office on Wednesday, January 5, 2022.
Our Source disclosed that staff openly vented and aired their concerns and grievances about Joseph and the union said the matter will be taken up with the management of the Corporation.
NIN also contacted Joseph to get his views on the matter but after several calls, he responded saying "I am at a meeting." We will bring his response as soon as it becomes available.