Police in Dominica says they are investigating the brutal murder of Ronald Desiree at the Alford Ward of the Dominica China Friendship Hospital on the evening of October 31, 2022.
According to police, Desiree during the weekend was driving his vehicle on the Giraudel public road when he was approached by a black CRV with two occupants in the vehicle, he was shot at and received gunshot injuries to his thigh.
He was taken to the hospital and while a patient at the Alford Ward, two masked men entered and went to his bedside hitting him several times. He was pronounced dead by medical doctors at the crime scene.
Police Chief Daniel Carbon has strong condemned the incident and vowed to seek the perpetrators and bring them to justice.
Meantime, the police are also investigating the cause of a house fire that claimed the life of a 17-year-old boy from the community of Cottage.
According to reports from Acting Inspector, Fixton Henderson, on Wednesday, October 26, 2022, at about 4:45 pm villagers of that community noticed that the concrete house was on fire and a 16-year-old mentally challenged boy, Cody Victor who lived there was trapped inside.
"The villagers rescued the 16-year-old boy and notified the fire department before the fire engulfed sections of the house," Henderson revealed.
He said fire officers and the police responded, controlled, and extinguished the fire.
Furthermore, Henderson indicated that the fire caused significant damage to the house and its contents.
"The burnt lifeless body of another occupant of the house, Thomason Victor, the 17-year-old brother of Cody Victor who was also mentally challenged was discovered in the house by first responders," Henderson revealed. He explained that at the time of the fire the two mentally challenged boys were alone in the house.
Thomason Victor was examined and pronounced dead by a medical doctor at the scene.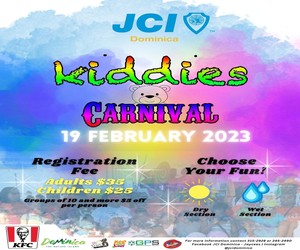 His body is being kept at a funeral home awaiting an autopsy.
His brother Cody Victor was treated at the Reginald Fitzroy Armour Hospital and discharged the same day.