Police have confirmed to Nature Isle News (NIN) that Kenyon Etienne aged 32 years of Massacre succumbed to stab wounds that he sustained on the evening of May 19, 2022.
Etienne is also Dominica's 9th homicide for the year 2022.
In a release from Police Chief Daniel Carbon, he states that the incident, which occurred at about 9:48 p.m. on May 19, 2022, involved three individuals.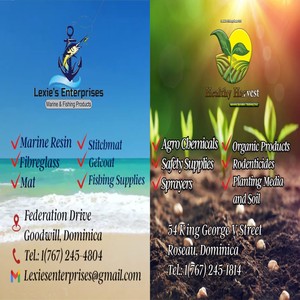 "It is alleged that Dwayne George male 29-years-old of Massacre was entering his house at Massacre when he was attacked by two men armed with firearms…the assailants were dressed in black clothing with hoodies covering their heads," the Police Chief stated
According to Carbon, during the attack, the assailant attempted to rob George of a gold chain from his neck and a fight ensued in the house, during which time George defended himself with a knife that was in his possession.
"Kenyon Etienne sustained a stab wound to his stomach. Both assailants ran out of the house and Kenyon Etienne was met near the house bleeding profusely," he remarked.
Etienne was then transported by the Fire and Ambulance Services to the Accident and Emergency Department of the Dominica China Friendship Hospital (DCFH) where he was pronounced dead by a medical doctor.
The body of the deceased was later transported to Gentle Rest Funeral Home awaiting an autopsy.
According to the Police Chief, an investigation into the matter continues as the police are in search of the other assailant involved in the alleged robbery.
Anyone with information is urged to call the Mahaut Police Station at telephone number 4491460, the Criminal Investigations Department (CID) at 2665165, 2665164, 2665157, 2665158, or Crimestoppers at telephone number 1-800-8477.