Assistant Superintendent of Prison Handel Joseph told the closing of the Criminal Session of the High Court that as of December 8, 2022, the prison population at the Dominica State Prison stood at 237 comprising 234 males and three (3) females.
He also stated that there were 17 foreign nationals in the penal institution comprising (1) one St. Lucian, two from St. Maarten, five Haitians four from Venezuela, two from Trinidad, one from Columbia, one from England, and one from Guadeloupe.
"Among the prison population, there is (1) one juvenile a male, on remand," he told the court.
ASP Joseph also told the court, that Covid 19 infections at the prison "continue to be under control" and to date, there are "no known cases among the prison population." New inmates, he told the court are placed in "quarantine before they are able to join the population."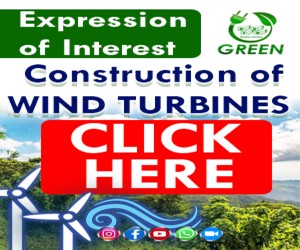 On the issue of "visitation," he told the court that they have not formally resumed visits to the prison however, persons are allowed to "visit their loved ones via appointments two days a week (Wednesdays and Saturdays.")
"We encourage persons to call in and make arrangements to visit their loved ones and a specific time is allotted for that visit. We are hoping to formally resume visits as soon as this is practically possible since we recognized the importance of visits to the inmates and we had to suspend all visits due to the covid pandemic," he stated.
Virtual court sessions are held at the prison, and he explained that it has greatly helped in making it easier to have remand matters done since inmates no longer have to be prepared to go down to court.
The piggery project at the prison he stated continues to be one of their "greatest" as they continue to supply pigs to the National Abattoir on a regular basis.
The prison also has a "buffer zone and remand expansion" along with a "baggage and walk-through scanner."
Challenges
The prison continues to be faced with
Staffing issues and additional staff is required to order to perform at their maximum
The number of inmates on remand and length of time spent on remand before cases are heard is of "grave concern" as it causes the population to be high. Currently, 124 inmates are on remand with more than (10) ten inmates on remand for more than three years with the longest being on remand for 8 years and two months and two others on remand for six years and eight months.
Mentally ill inmates are also a challenge with 32 mentally ill inmates in the prison.