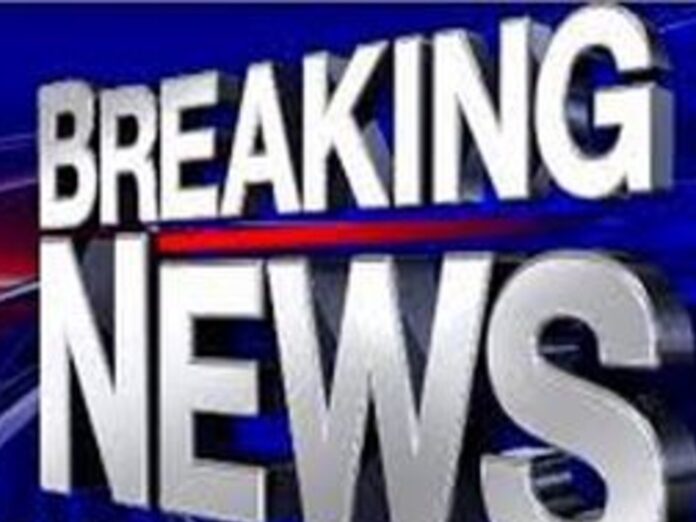 A number of persons are gathered outside the Electoral Office in Roseau from the constituency of Grand Bay as they seek to get Dominica Labour Party (DLP) candidate Vince Henderson to step down as a candidate on November 25, 2021, By-Election.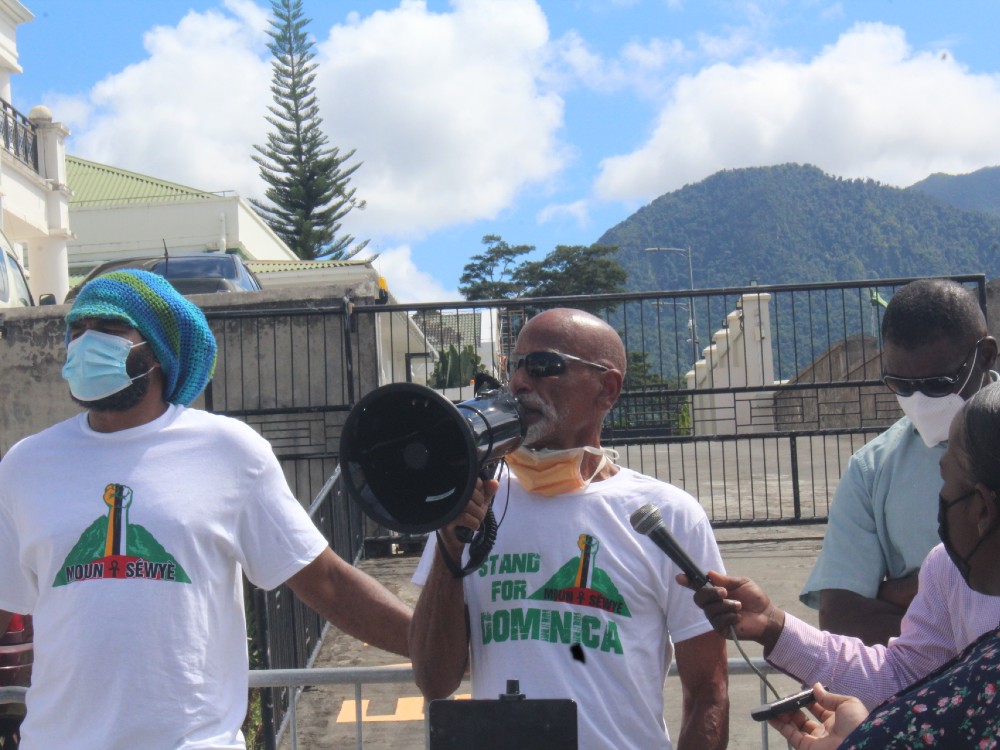 One caller speaking to Journalist Matt Peltier on his morning talk show Matt in the Morning explained that "we are asking people to come out in large numbers…we have given the authorities until 12 pm to respond to us."
The caller also spoke about a letter that was sent to the Electoral Commission asking the chairman of the Commission to pay concerns to the qualifications criteria of the three candidates who have been nominated for the By-Election.
The letter is asking the Electoral Commission to "revisit the qualifications of DLP candidate Vince Henderson."
Police are also in the area and keeping a close eye on the situation.
On the 12noon deadline, the group led by former DLP government Minister Athie Martin addressed the small gathering. Martin disclosed that he delivered to Chief Elections Officer Ian Michael Anthony a letter signed by four concerned citizens of Dominica namely, Judith Pestaina, Dr. Irvin Pascal, Loftus Durand, and himself (Athie Martin).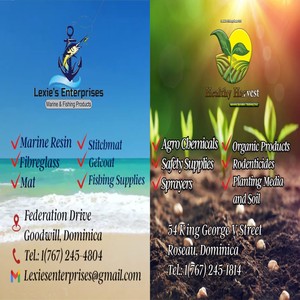 "We wrote this letter to the Chairman of the Electoral Commission Duncan Stowe, to share with him the fact that we as private citizens have some concerns about the legality of the nomination process leading up to the By-Election to be held in Grand Bay in two days," Martin stated. (November 25, 2021.)
Find attached the address of Athie Martin. https://natureisle.news/wp-content/uploads/2021/11/Athie-Martin.mp3
The group then proceeded to the office of Commissioners Alick Lawrence, Lennox Lawrence, and Duncan Stowe using a loudspeaker called on them to "come out and address the gathering."
They warned that should their wishes not be met (ie) that DLP candidate Vince Henderson step down, they will take action to block the By-Election. "We are warning, we are serious, we will stop the By-Election, there will be no By-Election in Grand Bay if Vince Henderson does not step down," they stated.