Alley Boys have earned the bragging right in domino on the island. The Roseau-based team captured their second domino title in less than three months. After securing the Division One title a few months ago, Alley Boys showed their class as they walked away with another title over the weekend. 
The finals of the 2022 Element Agencies and Guinness Domino competition was played at the Twilight Bar at the Woodbridge Bay Port on Friday evening. The affair, which was keenly contested, saw Alley Boys proving to be the superior of the two teams as they won the title against Rebels from Fond Cole.  While the first half of the game saw Rebels being competitive, the second half was a different story as the champions dominated the proceedings thereafter. In the end, the winners totaled 3003 points while the Rebels totaled 2087 points to win by a massive 916 points. 
En route to the championship, Alley Boys topped White City, Swansea, and Golden Arms. For their efforts, Alley Boys received a cash prize of EC$1500, a trophy, and three cases of Guinness.  
League coordinator, Delvin Esprit expressed gratitude to all the sponsors and the teams for their participation in making the competition a success. 
WE United remains unbeaten 
Valvoline WE United FC has ended the preliminary round of the 2022 Dominica Football Association President's Cup. In the final Group C match played on Saturday at the Stock Farm Sports Complex, the Castle Bruce-based club got two goals from the national under-20 player, Glenson Scotland as they defeated All Saints FC  by four goals to nil. 
Deron James and Jahil Alexander converted one goal each. With the win, WE United FC topped the group with 15 points from five matches played and advanced to the knockout stage of the competition.  
In another encounter on Sunday evening, Do It Center Mighty Avengers FC booked their spot in the last 16 with four goals to two win over South Dominators FC. O'Neil Bedminister netted twice for the winners. There was one goal each for Dylan Augustine and Jovaughn Bryson.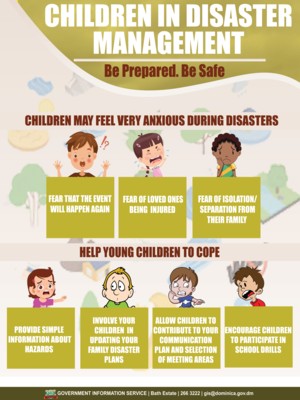 Cleavon Jno Lewis and Zidane Alexander with one goal scored for South Dominators FC. 
Meanwhile, in the Central Credit Union Boys Under 15 League, East Central FC defeated Marigot by five goals to nil. Ravon Coipel netted a hat trick and there was one goal each for Nathaniel Roberts and Tiurie Christmas. In another encounter, ACS Pottersville Tarish United FC defeated Belfast Estate Mahaut Soca Strikers FC by three goals to one. Football action will resume after the Independence celebrations