Several teams will take to the domino table this weekend when action continues in the 2021 Maxroy Trading and Company Limited Off Season Domino League. All four zones are expected to see action with teams looking to advance to the second round of action.
In Zone A Rockers from Paix Bouche will host Focus from Woodfordhill while Warriors from Marigot will take on One Case from Dos D'ane in Dos D'ane.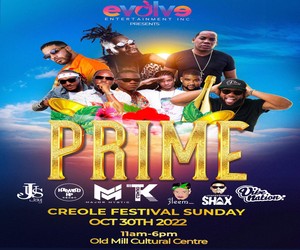 In Zone B, Peace and Love Case O Gorie will host Warner at Case O Gorie in La Plaine while at Grand Fond Bagdad will host Hit Back from Good Hope.
BaD Side will travel to Morne Rachette where they will take on Vallians. The other match IN Zone 3 will feature Tarreau and Team Rayneau at Ttarreau.
Golden Arms from Soufriere will take on Tremors at Soufriere while the other match will feature Star Boys from Tarrish Pit and Fire Services at the Fire Services. Both matches are scheduled to be played in Zone 4.
A total of 16 teams are participating in this league.