Several athletes from a wide cross-section of the island will be given the opportunity to seek athletics supremacy. The opportunity for these athletes will come on Sunday 25th July 2021 when the Pioneers Athletics Club (PAC) stages its 2021 Fox Mile Run.
The event, which is the ninth edition, will begin at the Standardz Restaurant in Citronier and will culminate at the Bay Front on the Dame Mary Eugenia Boulevard in Roseau directly opposite the old Roseau Post Office.
The Athletes are expected to compete in several categories namely, U-11, U-13, U-15, U-18, U-23, U-30, U-40 and 40 plus. The oldest finisher at the race will be given a special token of appreciation.
Participants are expected to make a small contribution upon registration. Junior athletes, those under the age of 20 years, will contribute $2 while the others will pay $5. The athlete's contributions will go towards the viability and sustainability of the PAC.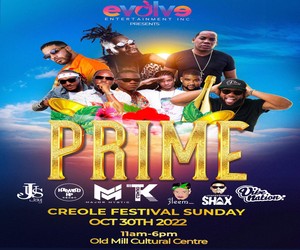 The PAC expresses profound gratitude to the sponsors and well-wishers of the event.