Dayne Honore is a male 21 years of Jimmit, his brother is Dermany Honore of the same address and both are employed at J. Astaphan & Co Ltd.
J. Astaphan is a group of companies, its supermarket is located on King George V Street Roseau, Dominica. The company is also equipped with a number of surveillance cameras inside and outside the building of all its businesses and sells goods such as evaporated milk, sugar, flour, rice, alcoholic drinks, and more.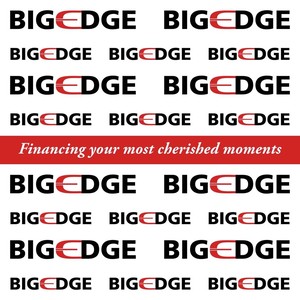 The defendant is employed at the said company to park shelves, bag goods, and clean the areas.
On Monday, May 8, 2023, Honore took a box and placed some grocery items and chicken in it and placed it in the holding area after he was done with his work, he took the box with the items and left. On Tuesday, May 9, 2023, he again took a basket, placed grocery items in it, and later placed one carton of Evaporated Milk and the grocery items in the holding box when he was finished working for the day, took the items and went home.
While doing its regular checks of the surveillance footage camera on Wednesday, May 10, 2023, the security officers noticed what had happened. After reporting the matter to the manager, a report was made to the Roseau Police Station, and Corporal Michael Desbonnes was detailed to investigate.
The Corporal then went on duty at J. Astaphan & Co where he met the defendant in an office upstairs, he then spoke with personnel of the company who gave him certain information he then identified himself to the defendant as a Police Officer dressed in plain clothes and informed him of the report that he was investigating, he also informed him of his right to an attorney. He then informed him that he was arresting him on suspicion of theft and took him to the Roseau Police Station where he was searched and placed in police cells.
On Friday, May 12, 2023, he was taken from police cells and brought to the general investigations department where he was again reminded of the report made against him and cautioned, he also agreed to write what had happened. After he was done, he read it signed, and dated it. During the course of the investigations, the police investigating the matter were given an invoice of $299.00 relative to the items stolen. A search warrant was also executed at the home of the defendant and a box containing a few evaporated milk, four bags of sugar, two bags of flour a bottle of dishwashing liquid, one bottle of ketchup, one bottle of Dewar's whiskey, three bags of cocoa sticks, one tin corned beef and one bottle soya oil was found and seized.
Upon further investigations Dermany Honore aged 21 was also arrested for handling stolen goods when questioned and asked if he knew that the items his brother came home with were stolen, he said "Yes, Officer, I told him to stop stealing." When asked if he knew that the items were stolen and why did he use them he replied, he replied, "We had nothing to eat, we were hungry." Both men pleaded guilty to the charge before Magistrate Michael Laudat.
Sentence
Dayne begged the court for mercy and expressed his remorse at his actions, he was given a one (1) year suspended sentence for 18 months and was to pay compensation to J. Astaphan & Co Ltd in the amount of $149.50 to be paid by May 31, 2023, in default 2 months jail. His brother also begged for mercy and expressed his remorse for his actions, both men are first-time offenders to the court. Dermany was slapped with a suspended sentence of 18 months for two years and was ordered to pay compensation of $149.50 to J. Astaphan & Co Ltd by June 30, 2023, in default for 2 months in jail.