The complainant is Bernanda Alexander 31 years old of Giraudel employed as a store assistant at M & y Limited Store on King George the V Street Roseau and the defendant is a 43-year-old male from Salisbury Brian Francis.
BRIEF FACTS
On Thursday, May 11, 2023, the complainant was at work in the store and had her white Apple iPhone 8 that was in a clear Apple iPhone 8 case. At around 10:45 am she rested the phone on the counter in the store and went to assist her boss with something. After resting her phone on the counter, the defendant Brian Francis entered, he saw the iPhone and noticed that no one was watching him picked it up put it in his pocket, and walked out of the store.
Having finished assisting her boss, she came to collect her phone but it was not there, the surveillance cameras in the store were checked and someone fitting the description of the defendant could be seen taking the phone from the counter and putting it in his pocket.
A report was made to the Roseau Police Station and Constable Ruskin Fontaine was detailed to investigate. After viewing the camera footage, he contacted the Salisbury police and informed them of the investigations, and as a result, the defendant was arrested by the Salisbury police.
Asked about the phone, he replied, "Officer, I go there to see if I get something to buy, as I enter there, I see the phone on the counter, I take it, put it in my pocket, and go. When I reach Salisbury, it was alarming for me, I take out the case and put the phone in a plastic, and sent it in the bush under Rickey and I throw the case in the same area."
He was taken to the area he claimed that he had thrown the phone and case but only the case was found and it was damaged. He was taken to the Roseau Police Station and placed in police cells.
After further investigations, he was informed that he was being arrested and charged with theft and replied, "Officer, if they charge me in court, I can go and look for the phone for you."
The defendant is known to the court for several offenses.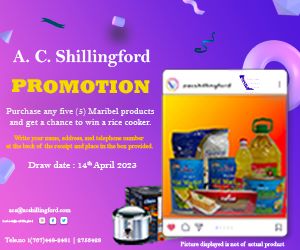 He pleaded guilty to the charge of theft before Magistrate Michael Laudat was given a 34 months prison sentence suspended for 43 months and fined $1,850.00 as compensation for the iPhone to be paid by July 31, 2023, in default 3 months in jail.